Louis Vuitton True Wireless Horizon Earphones Sell for Approximately PHP 55,500
Louis Vuitton True Wireless Horizon Earphones Sell for Approximately PHP 55,500
Hypebeasts have a reason to celebrate with the latest accessory from Louis Vuitton: stylish earbuds that cost USD 1,090 or PHP 55,500.
In this new age, earphones have become more than an audio-listening device; they have also become a fashion accessory that come in all colors, shapes and sizes. Some prefer to flaunt huge headsets covering their ears while some would prefer small earbuds tucked away from public view. Going to work, hitting the gym, heading to school, roaming the malls — the young generation just couldn't live without these sound accessories.
With earphones now being a fad, it is understandable that highly-reputed fashion house and luxury retail company Louis Vuitton Malletier, known simply as Louis Vuitton or LV, has set its eyes on this tiny but powerful product. The French fashion company has recently unveiled its very own true wireless Horizon Earphones, giving the brand-conscious and fashion-conscious reason to celebrate.
There's a trend toward wires being ditched in favor of Bluetooth-enabled wireless buds, so these LV earphones are quite timely. They are squarish in shape with one edge rounded, about 22.5mm x 19mm x 25mm in dimension. The control buttons are situated on the rim making them responsive and easy to manipulate. The volume control is found on the left earphone while the multifunction button is on the right. Each bud has an independent 10mm beryllium driver and supports Bluetooth 5.0.
If the design and overall appearance look familiar, that's because Louis Vuitton has teamed up with New York-based audio company Master & Dynamic. The Horizon Earphones are LV's version of M&D's MW07 Plus earbuds introduced and released last year for USD 299 (PHP 15,227 per latest forex). Aside from the Louis Vuitton brand name and logo now flashily seen on the earphones, the overall technical design of the MW07 Plus seemed to have been retained. The colors and visual designs of course now offer LV-patterned options for both the earbuds and their cases.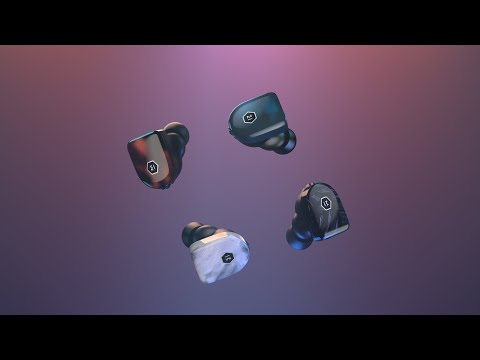 There are apparent technical spec upgrades as the LV Horizon Earphones reportedly come with a much-improved noise-cancellation feature and an Ambient Listening mode to keep users in touch with what's going on around them even if they are lost in their music. Additionally, battery life is way longer, with 10 hours of enjoyment using the earbuds alone, and up to 20 hours of charge using the case. There's also support for wireless induction charging.
The biggest upgrade of course, since we're talking Louis Vuitton here, is the price. At USD 1,090 (approx. PHP 55,500) enthusiasts can start flaunting these classy, powerful and functional earphones. There's no word yet however on when they will be available in the Philippines.