Smartphone, Smartwatch and now a Smart Window Refrigerator
Smartphone, Smartwatch and now a Smart Window Refrigerator
See-through Refrigerator is the next big thing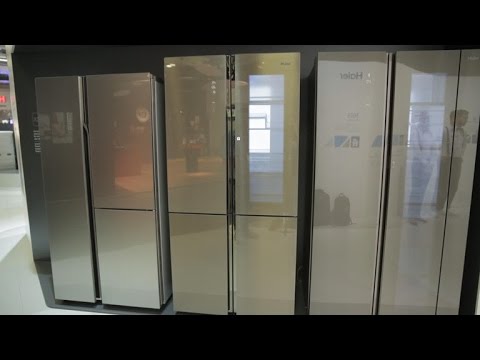 The Smart Window Refrigerator by Haier was introduced at the IFA tech conference in Berlin earlier this month. What makes it stand out among other refrigerators is that the fridge automatically shows whats inside upon standing in front of it. Wondering what mid-night snack you'll be having? no need to open the doors, just stand in-front of the fridge and the front panel will automatically light up showing the insides as if it were a see through glass.
Thanks to the motion sensors, the LED display will be triggered once a motion is detected, after the motion stops, the LED display will turn off as well or once the door is shut. the Smart Window Refrigerator like any other new fridges you can see in the market will be a door-in-a-door model where you only need to push a button to open it.
In addition, the refrigerator can also be controlled via tablet or smartphones through Wifi.
The Smart Window Refrigerator is expected to come out in European and Asian Markets next year with a costly price. So if you want to have an X-ray like refrigerator then you better start saving up for the Smart Windows Refrigerator by Haier.
What's next? A smart Microwave?
Smart Window Refrigerator Images