Suzuki Katana 2018 spotted at EICMA
Suzuki Katana 2018 spotted at EICMA
It looks like that the Suzuki's Katana Series is coming back to life as Suzuki presents its prototype at the ongoing EICMA 2017.
If you're really a Suzuki fan, then you should know the Suzuki Katana. The legendary motorcycle seems to be on its way to run on the public roads once again as Suzuki showcases a prototype model at the ongoing EICMA 2017 in Italy.
We haven't got any info about the Katana's specs yet or even when Suzuki plans to unveil the non-prototype model. However, there are speculations going around stating that the upcoming Suzuki Katana 2018 might just be a renamed GSX-S1000 slated for 2018. Truth be told, there's certainly a strong resemblance seen on both models, from the shape of the engine, frame, up to its swing arm.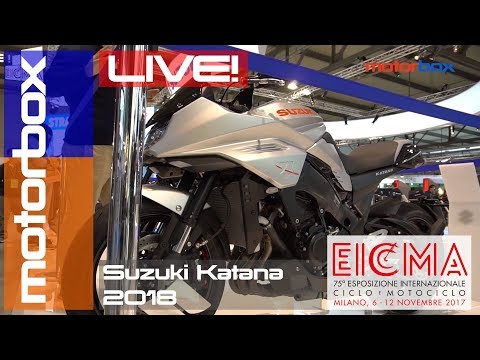 Though we're pretty sure that we'll hear more about the Suzuki Katana 2018 in the following weeks, we just can't help ourselves from trolling the debate whether if the Suzuki Katana 2018 is an all-new model or not.