Brough Superior Aston Martin AMB 001's Testing Kicked-Off
Brough Superior Aston Martin AMB 001's Testing Kicked-Off
The AMB 001 completed its first test ride at Pau-Arnos in France. The race track-exclusive bike will be limited to 100 examples only.
The AMB 001 is an ambitious superbike jointly developed by Aston Martin and Brough Superior. The two companies took to the track at Pau-Arnos in France to test it, confirming that the AMB 001 is now under a comprehensive testing program.
The bike was first showcased at the EICMA Motorcycle Show in Milan, Italy last November. This track-only bike blends the iconic Aston Martin design and state-of-the-art Brough Superior engineering.
The AMB 001 uses the double-wishbone front fork and structural carbon fiber body with extensive use of lightweight materials such as carbon fiber, titanium and billet aluminum. It weighs 180kg without fuel.
The AMB 001 is powered by a turbocharged 997 cc V-Twin engine delivering up to 180 PS which is "unique for a serial production bike". Also, included in the turbo package of the engine is an intercooler. The bike uses winglets for ensuring the extra downforce at triple-digit speeds.
Aston Martin's Executive Vice President and Chief Creative Officer, Marek Reichman expressed happiness over the progress made in the development of the AMB 001, both on and off track.
Before the production, prototype testing is of paramount importance based on which the team assesses the chassis geometry, the ergonomics, and dynamic behavior which also includes cornering, braking, acceleration, etc.
Brough Superior CEO Thierry Henriette said, "One of the key design features of the AMB 001 is an aluminum fin that runs along the full length of a carbon fiber tank, passing under the saddle and out onto the rear. The body holding the fin and supporting the saddle is one of the areas where we called on the unique knowledge of Mecano ID, who joined the project to apply specialist aerospace-quality carbon fiber skills to the exclusive AMB 001."
Alongside the chassis testing on track, the bench testing of the engine is also going on simultaneously to expedite the development process. The AMB 001 is slated to go into production this Autumn at the Brough Superior factory in Toulouse, France.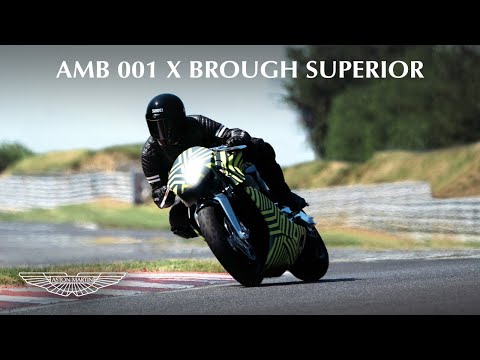 The race track-exclusive bike will be limited to only 100 examples with deliveries to start towards the end of 2020. The superbike will be priced at EUR 108,000 which roughly converts to PHP 6,059,000.