ZTE nubia Z18S Leaked; Has Dual Screens!
The embattled mobile device manufacturer ZTE unveiled the new nubia Z18 earlier this month. This new smartphone is an embodiment of the new borderless display technology, and boasts a 91.8% screen-to-body ratio with curved edges. Some renders showed that the nubia Z18 will have a tiny notch housing the front facing camera on top.
But ZTE has upped the ante as there's a leaked video floating around the internet showing that they are working on a new smartphone which is supposedly called the Z18S, and has not only one but two display panels, one on the front and one on the rear! The rear display panel is reminiscent to what the Meizu PRO 7 smartphone has but only larger, with enough space in which it can house the full user interface of the new phone.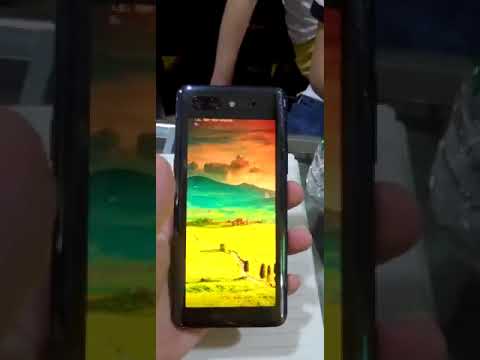 The biggest selling point of this rear display is that it can serve as an oversized viewfinder for the rear camera, giving users clearer and much sharper selfie shots. Because of this new development, the prototype on the video shows that ZTE did away with the front camera, giving users an even bigger screen-to-body ratio.
The Z18S will also have a bigger girth because of its dual screens and since the rear panel will house the 2nd display panel, the fingerprint scanner has been relocated to the side of the phone, making this the first smartphone ever to do this. It would have been nicer though if the company decided to make the fingerprint scanner in-display instead.
Since this is a leak and the phone shown in the video is a prototype, ZTE has not released official word yet, though it's possible that the video was released unofficially so they can get a feel on how the public feels about a potential product like this.
Pricing and availability details are not yet available, but if ZTE does decide to push through with this, we might see a 2019 release. Stay tuned as we will provide you with more information about the ZTE Z18S as it becomes available.