The LG Velvet is Looking All Polished in Its Official "Design" Video
Easily the most talked-about smartphone now is the LG Velvet. The upcoming device from the South Korean tech giant has been steadily gaining significant traction since it emerged from the grapevine due to its mysterious design, one that will benefit from the company's purported new design language.
Today, we now have a short video that essentially reveals its design.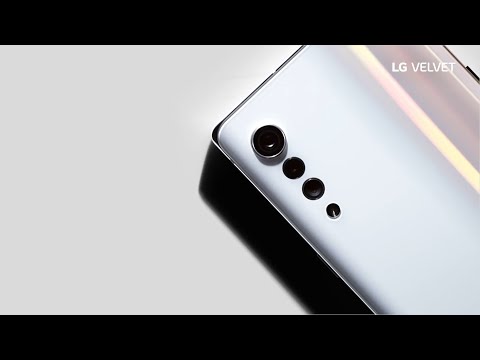 In the 36-second "Design" clip published by LG, the LG Velvet is seen adopting a sophisticated vertical camera layout, a module that resembles raindrops, with the top camera being the largest, while the LED flash is the smallest.
Another takeaway from the LG Velvet's official video is the phone's curves on both sides, which should make the device more comfortable to hold. LG has also equipped the phone with a glossy finish on its rear.
Inadvertently, LG has also revealed the color variants of the LG Velvet. In the video, a standard black model, a new emerald green, and a distinctive white edition are all clad with these glossy finishes. Additionally, the phone is confirmed to launch with a gradient pink-orange variant as well.
A notched-display
One of the more surprising revelations in the video is the LG Velvet's display offerings. As opposed to employing an all-screen display or a screen with a cutout, the phone can be seen toting around a notch on its display, placed at the top center of the front panel. Also, the phone seems to have utilized what appears to be the increasingly in-demand 21:9 aspect ratio.
The LG Velvet, which doesn't seem to sport a rear-mounted fingerprint reader, could also launch with an in-screen fingerprint scanner.
Chipset confirmed
Along with the LG Velvet's design confirmation, LG has also duly revealed the phone's essential internals. Accordingly, the upcoming phone will be powered by Qualcomm's Snapdragon 765G chipset, which indicates two crucial things: The phone will debut with 5G capabilities and that it is a mid-range device.
In terms of its camera configurations, the LG Velvet is likely going to launch with one functioning camera and two secondary sensors, which are tipped to focus on background-blurring and B/W-sensing.
Currently, LG is still mum on the Velvet's official pricing and availability. But as LG seems to be having a blast on dishing out numerous leaks and accompanying videos, expect the phone to arrive anytime soon.