Tencent and Black Shark Strike Partnership, To Develop Gaming Phones
Tencent Games, the world's perennial gaming company with massive hits such as PUBG Mobile, has officially announced its partnership with Xiaomi's sub-brand, Black Shark. The inked fusion between the two gaming behemoths will reportedly focus on beefing up the gaming experience in the mobile industry.
One of the purported phones, which is expected to be developed by Tencent and Black Shark, is tipped to feature a 120Hz display. The said display can also shift to 60Hz, 90Hz, and 120Hz Quad HD, 2K resolution, or 1080p, depending on the user's gaming requirements.
Get the best deal here!
Black Shark 2 Pro

P10,000
Reference price

Black Shark 2 Pro is said to be powered by a Snapdragon 855+, paired ...

see more details
The same device is also speculated to feature Qualcomm's latest flagship chipset iteration, the Snapdragon 865 chipset. No surprise here as the SoC is thought to be employed by some of the most power-efficient smartphones in 2020. Another key feature that could grace this phone is the inclusion of an improved cooling mechanism.
Additionally, the phone that is believed to be created by Tencent and Black Shark could launch with support for 5G connectivity. There's also talk of a 16GB RAM alongside, which, if it pans out, would be the first phone to offer such a sizeable RAM.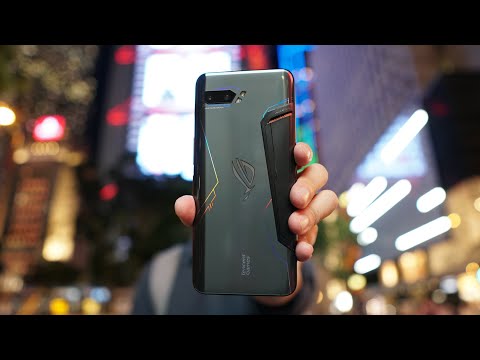 Tencent's newly-established partnership with Black Shark wouldn't be the first for the renowned gaming giant. Previously, the company made headlines when it partnered with ASUS for the Taiwanese tech manufacturer's ASUS ROG Phone II. Under the deal, the firm also launched a Tencent customized Elite version of the handset in China at a much cheaper rate.
Get the best deal here!
ASUS ROG Phone II

P25,975.85
Reference price

The Republic of Gamers Phone II, or the ROG Phone II sports a 6.59-inc...

see more details
In the same vein, it is heavily speculated that the partnership between Tencent and Black Shark would likely birth the upcoming Black Shark 3 5G device, which is expected to be launched later in 2020.
While both Tencent and Black Shark are mum about the nitty-gritty of the Black Shark 3, the latest leak indicates that the phone will come with a 2K resolution display with a 120Hz refresh rate and a 4,700mAh battery. The device also mirrors recent speculations of it equipping the Snapdragon 865 chipset.