MIUI 12 Goes Global, List of Supported Phones Announced
MIUI 12 has finally gone global. A month after it was announced for the Chinese market, Xiaomi's latest UI is now available for the international scene.
MIUI 12 Features
Xiaomi's biggest MIUI update yet, its newest MIUI 12, is confirmed to deliver a range of new features to its overseas users. These include an overhauled user interface, a more immersive dark mode, improvement in multi-tasking support and battery life, and beefed-up privacy controls.
Easily the most significant change that MIUI 12 is bringing to the table is how the surface looks, one that should mirror the company's modern needs. According to Xiaomi, the new UI's animation renders slightly differently once the update is installed.
For one, the animation stretches more naturally across the screen of the devices, especially on smartphones, which feature rounded corners. This is also true when users tap on applications.
The new animation is best employed due to Xiaomi's "kernel-level innovation," which includes a new rendering engine. With it, color blending and the more appealing Gaussian blur are expertly put.
MIUI 12 is also changing how the phone's storage, memory, and power consumption usage are displayed. Consequently, this should allow users to understand the state of their devices at a glance.
For MIUI 12's Dark Mode 2.0, Xiaomi is deploying dark mode across all third-party apps. This includes those that have not been introduced yet with this feature.
Xiaomi is also introducing an "ultra-battery saver" feature, which gets activated when the level of phone charge hits five percent. Additionally, the feature shuts off every non-essential service to extend the phone's battery life.
Privacy in Xiaomi smartphones is also strengthened, thanks to the company giving more privacy control options to its users. With MIUI 12, users can easily monitor and restrict apps from using other essential apps such as the camera, microphone, location, and call history.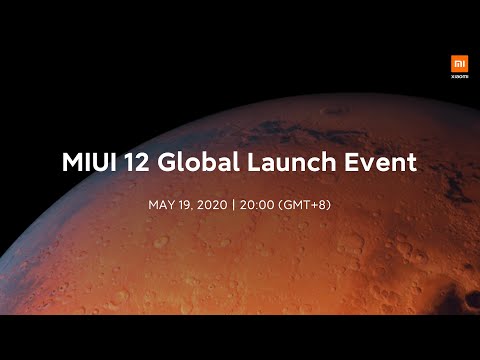 In place of MIUI 12's global launch, Xiaomi has revealed the schedules and the accompanying phones that are set to receive it:
MIUI 12 Global Release Schedule
First Batch – End of June
Mi 9, Mi 9T, Mi 9T Pro
Redmi K20, K20 Pro
Second Batch (Date TBA)
Redmi Note 7, Note 7S, Note 7 Pro
Redmi Note 8, Note 8T, Note 8 Pro
Redmi 8, 8A, 8A Dual
Redmi Note 9, Note 9S, Note 9 Pro, Note 9 Pro Max
Redmi 7, Redmi 7A
Redmi 6, 6A, 6 Pro, Note 6 Pro
POCOPHONE F1, POCO X2, POCO F2 Pro
Mi 10, Mi 10 Lite, Mi 10 Pro
Mi Note 10, Mi Note 10 Lite
Mi 9 SE, Mi 9 Lite
Mi 8, Mi 8 Pro, Mi 8 Lite
Mi MIX 2, Mi MIX 2S, Mi MIX 3
Mi Note 3
Mi Max 3
Redmi Y2, S2, Y3
Redmi Note 5, Note 5 Pro
Xiaomi also revealed that it would be developing a beta version of MIUI 12 available to users next week for those who could no longer wait for the aforementioned schedules.