HTC EXODUS 1 Debuts Its First Blockchain-Focused Phone
The Taiwanese smartphone maker HTC has debuted its first flagship blockchain-focused device, the EXODUS 1. The release is part of its shifting strategy to focus on new developments as the company currently struggles with its dwindling sales on its traditional smartphone releases.
The HTC EXODUS 1, as an experimental smartphone, comes with an array of interesting features, chief of which is the Zion cryptocurrency wallet which is developed by HTC itself. It utilizes the Snapdragon 845 security enclave so the users' keys will be kept hidden from the delicate sections of Android's OS and its apps. In the same vein, the device is also slated to run dApps or decentralized apps, which run on multiple devices simultaneously so the results are both trusted and can't be tampered with.
The HTC EXODUS 1 is also equipped with Social Key Recovery which should come in handy if users ever lose their handsets. The feature conveniently picks a list of nominated people who can recreate your private key. In the world of cryptocurrency, this is called "key sharding".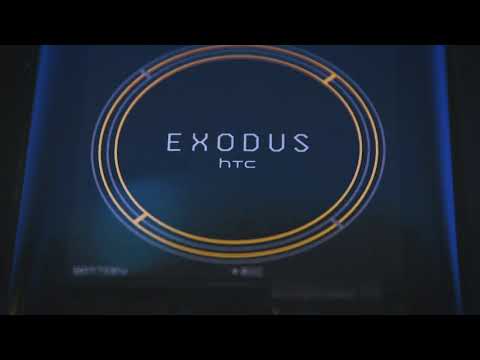 In terms of its features and specs, the HTC EXODUS 1 is a proper flagship. It features a 6-inch display with a resolution of 1440p+ and an 18:9 aspect ratio. It's powered by the Qualcomm Snapdragon 845 and is coupled with 6GB of RAM and 128GB of internal storage. On its rear sits a dual-camera setup which packs 16MP + 16MP camera sensors, and an 8MP selfie snapper sits on the front.
The HTC EXODUS 1 is also IP68-rated and is equipped with a rear-mounted fingerprint reader. It runs on a 3,500mAh battery and Android Oreo.
The HTC EXODUS 1 can now be availed early for pre-order at a price of 0.15 bitcoins which translates to about PHP 51,600, but as this is in crypto, this price should vary accordingly. The device is expected to be shipped by December.