BlackBerry's First Wireless Charger Shown in Official Promo Video
BlackBerry is certainly on a roll now. Well, at least in the Indian market!
BlackBerry seems to be pulling out all the stops to elevate its marketing ploys surrounding the recently-unveiled BlackBerry Evolve. The lineup which consists of the BlackBerry Evolve and the more premium BlackBerry Evolve X come with all the trendiest and top-grade features you can all muster in today's mobile industry. But at the time of its launching, one crucial accessory was noticeably amiss, a wireless charger.
Since the release of the BlackBerry PRIV, BlackBerry hasn't been that big on providing the iteration with a proprietary wireless charger. That's all about to change with the Evolve lineup.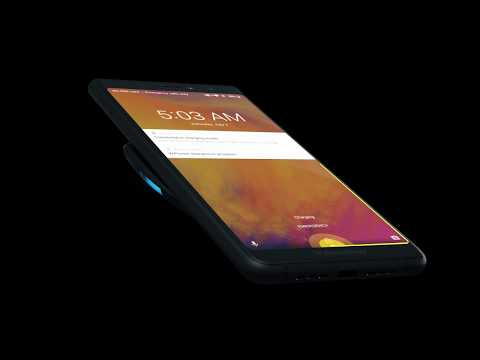 The official YouTube channel of BlackBerry Mobile India has released a new promo video which essentially confirms the much-needed, long-rumored accessory. In the short clip, the wireless charger is shown in renders indicating that the accessory will be shaped like the familiar BlackBerry shield on its Secure logo. Right on top of the render, the company logo can be seen while its sides are equipped with two blue LED lights. The renders also reveal a slew of anti-slip pads which should prevent the equipment from sliding off the surface.
Meanwhile, the revealed renders corroborate the outed sketches of the leakster Evan Blass months ago, who hinted that BlackBerry was already planning to release its own wireless charger. Blass also indicated in a tweet that the accessory would be provided by Optiemus Infracom, the company's licensee on the Indian market.
There is no word yet as to when the BlackBerry wireless charger will be released. But as the BlackBerry Evolve X, the variant that supports wireless charging technology, is about to be released in the middle of September, then we may be seeing this accessory on or before the smartphone hits the shelves.
BlackBerry is also yet to announce whether the wireless charger will hit the other markets.