Mobile Airbags Will Soon Equip A Smartphone Case, Here's What It Looks Like
Your days of experiencing a mini heart attack when your expensive iPhone falls on a ground will soon be over, thanks to this student who finally breaks the mold in smartphone case-making.
German engineering student Philip Frenzel has reportedly developed a smartphone case that is equipped with a mobile airbag. Essentially, this should help your smartphones from being damaged when they fall. The invention came after Frenzel smashed the display of his brand-new smartphone and was disappointed with the unwieldy case that was used to protect his device.
The mobile airbag-equipped smartphone case comes with sensor that can detect when the device is on a free fall. Subsequently, these sensors will launch four metal springs that effectively break the fall, reducing the potential damage your phone might incur. Meanwhile, users can fold these metal springs back into the case, which should ready the device whenever it gets dropped again.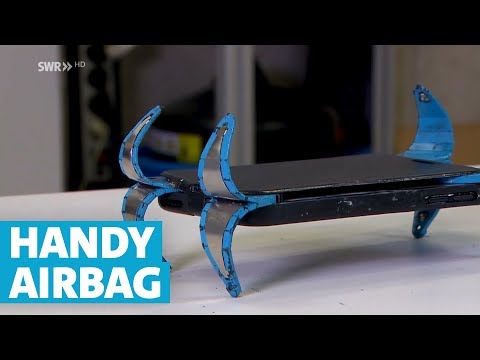 With Frenzel's invention, the smartphone case garnered an award straight from The German Society for Mechatronics, which noted the student for his impeccable work in the field of mechatronics. Frenzel was also featured in a video by a local public broadcaster Sudwestrundfunk in which he demonstrated how his invention operates. Moreover, Frenzel is reportedly heading for the next stage of this project, with a Kickstarter campaign starting this August to fund his initiative.
If it finally goes public, Frenzel's invention could catapult him into fame in the smartphone industry as this type of security hasn't been tackled yet for years. And while the revealed prototype isn't exactly polished just yet, it certainly offers a viable solution that can finally put an end to those constant worries of you dropping your phone on a surface.
Currently, Frenzel's smartphone case isn't available for purchase yet as the inventor is still awaiting an approval for its patent.