Meet the Selfly, a Smartphone Case that's also a Flying Drone!
Mobile phones are among the most ubiquitous technology devices of the modern era, and innovations involving them are very interesting topics. Today, we have something that merges another burgeoning technology with the mobile phone; a drone case. Have you ever wanted to give your camera phone wings? As in, literally? Well here's your chance.
AEE Aviation Technology has launched its Selfly phone case. That's a bit of a misnomer, though. It's literally a phone case but it's not intended to fly your smartphone around. Instead, it's a smartphone case with a built-in drone that you can detach and control with your smartphone to take pictures (or perhaps more to the point, selfies) that beam directly to your phone.
The idea behind the product is simple. People use selfie sticks today to take enhanced pictures of themselves. This takes that idea one step further, by incorporating a drone right into your case, so you always have it around, and it has a camera that can take selfies for you using advanced stabilization technology to ensure that super steady shot.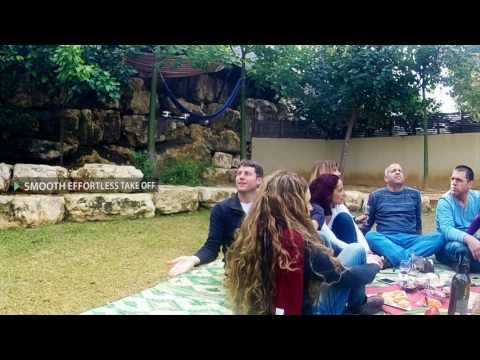 The Selfly uses three different control methods: a simple joystick control that most drone enthusiasts are familiar with, a Fly Pod Control system that lets you set the height you want the drone to fly, and rotate it ten degree increments using two buttons, and finally a "Fly By Picture" mode that lets you use your smartphone to control the image the way you want it using your fingers, and the drone will pick up on these movements to position itself automatically to conform to how you frame the picture. "You're not flying an airplane, you're controlling a photo. It's as simple as that," says AEE.
The case will add some bulk to your smartphone, about 10 mm to be precise, but in that extra 10 mm you get a fully-functional drone that can take pictures for you. The drone uses the computing power of your smartphone, so the price is pretty affordable – just USD 130 (around PHP 6,540), where other smart drones can cost up to USD 500 or more. It will be available sometime in Q1 2018 and will come with two replaceable batteries.