DJI Announces Osmo Mobile 3: A Game-Changing Foldable Gimbal For Smartphones
DJI has officially launched the Osmo Mobile 3, its latest smartphone gimbal.
The obvious star of the Osmo Mobile 3's show is its ability to fold into something exceedingly compact that it can fit right into small spaces. The 5-inch gimbal is already a standout with its size as most of the entries nowadays are either tall or unwieldy.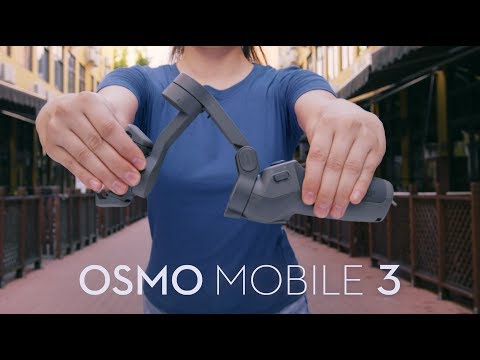 The new Osmo Mobile 3 is also made of plastic. As it is, the equipment comes at a considerable advantage for its lightweight feature. It weighs at an estimated 0.89lbs (405g). In contrast, its predecessor, the Osmo Mobile 2, weighs 485g at the time of its launch while the Freefly Movi settles for a heftier 670g weight.
In terms of design, the Osmo Mobile 3 is also much friendlier than the series' second generation. Users can now just press a button if they want to switch quickly from portrait to landscape orientation. Meanwhile, the device's Mimo application can now be controlled with just the aid of the joystick and its buttons, without having to ever touch your smartphone. In addition, the joystick can also be used for seamless manual movement controls. A zoom dial on the left-hand side is also thrown into the mix.
The Osmo Mobile 3 also features excellent object tracking. Users can simply select the object that they want to track, and the gimbal will just start tracking its movements automatically and with great accuracy. Also included are new smart features such as gesture control in which users are only tasked to raise their hand and the device should start recording you. As such, a camera man is no longer needed. In the same vein, its cool active tracking technology will complement your nice shots, sans the need to call someone for help.
The Osmo Mobile 3 is also noted for its smooth operation with the Moment lenses. The new gimbal now comes with a feature that allows you to use your phone plus lenses without the need to fiddle with the counterweights.
DJI claims that the new gimbal can last around 15 hours on just a single charge, a feature that can be very beneficial for video creators. On paper, the Osmo Mobile 3 sports a large 2,450mAh battery capacity.
The Osmo Mobile 3 carries a price tag of USD 119 (around PHP 6,200). Buyers can also opt for a carrying case and tripod legs alongside the gimbal itself, all priced at only USD 139 (around PHP 7,300).