You Can Now Virtually Try on Sneakers with the Wanna Kicks App!
You Can Now Virtually Try on Sneakers with the Wanna Kicks App!
Looks like another online shopping barrier has been cracked with the new Wanna Kicks app.
At some point in your life, you've probably stared at a pair of sneakers online and wondered whether it'll look good on you. We all have. What if we told you that it's now possible to try on sneakers with the use of your phone? Yes, you heard that right! There is a new app that lets you virtually wear the sneakers you want to buy.
You simply open the app, choose from the list of shoes on your screen and then put your feet in front of your phone camera and in less than a second you'll see your feet wearing the shoes. You can change the angle of your feet, or even try walking with it on, but these babies will stay on your feet. While it's not as effective when used in front of a mirror, the creators are already working on this too.
According to Tech Crunch, the WANNABY CEO and ex-Googler Sergey Arkhangelskiy simply wanted to break the barriers between online and offline shopping. The problem, as they see it is that when online shopping is compared to traditional shopping, there are barely any conversions but there are quite a number of returns online.
Thinking of both customers and retailers, WANNABY's logic stemmed from the idea that "the better idea you have of how a pair of sneakers will look when you're actually wearing them, the more likely you are to make the right purchase and the less likely you are to return an item."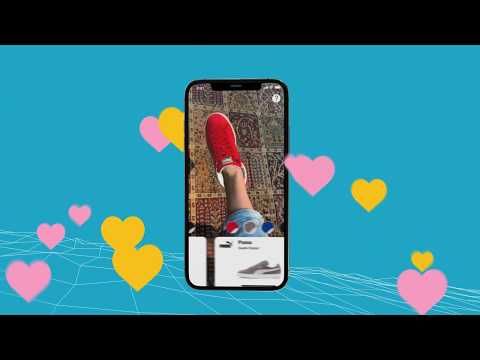 This app even lets you save a photo of your feet clad in the shoes that you've always wanted to buy. You can even fool your friends into thinking you got a new pair of kicks every week.
Aside from the fact that you can have your own fun with this app, Arkhangelskiy believes that Wanna Kicks can be a great tool for marketing because almost all brands have made their moves online. Being able to see whether a certain pair of sneakers looks good on you will prompt fewer returns and more revenue, and at the same time sharing photos of people using the app catches the attention of many people.
Wanna Kicks was designed for millennials and Generation Z with the use of 3D geometric algorithms. It is one of the most innovative inventions to date! Download the app now and try for yourself.