Korean Men's Hairstyles 101: How To Style Your Hair & Trends for 2021
Korean Men's Hairstyles 101: How To Style Your Hair & Trends for 2021
Achieve your favorite Oppa's look with these easy-to-do trendy Korean men's hairstyle for 2021.
It's undeniable that Koreans are huge trendsetters when it comes to beauty and fashion. Aside from adapting to Korean music and Korean dramas, adapting to Korean hairstyles has also been a trend to most people, especially to the younger generation. Ever since the success of Korean dramas and popularity of boy bands such as BTS and EXO in other countries, most girls have gone crazy watching and fangirling over their "bias" (most favorite member of the band) and "oppa" (in Korean, older brother). And one thing that adds charm to these men are their superb hairstyles.
Korean Men Hairstyle Trends 2021
Korean men are very particular when it comes to hair styling and grooming because having a well-groomed hairstyle gives good impact to the fans and viewers. That's why many men are starting to imitate their favorite oppa's hairstyle.
If you are one of those men and you are looking for the perfect hairstyle, you can try these easy-to-do trendy Korean hairstyles for 2021. From long to short, straight to curly, neat to messy, you can choose whatever style you want and follow the steps from the video tutorials below.
Wavy Hair
The Korean wave hairstyle for men is undeniably the most popular today. This is one of the classic Asian hairstyles of all time. This hairstyle gets its inspiration from your favorite Korean dramas and series. To achieve this look, it's not necessary that your hair is long. As long as you can play it with your hair flat iron and blow dryer, you can absolutely have those waves.
Here's an easy to follow video tutorial by Brute Choi for you to get that wavy oppa look.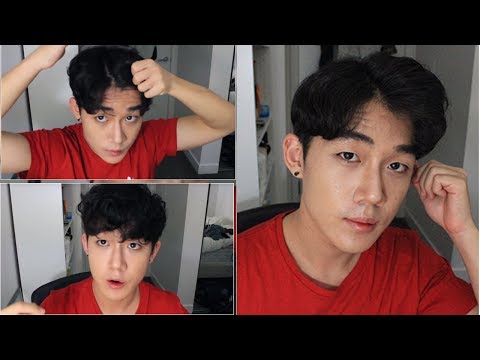 Curtain Hair
If you want to look charming, neat, and smart just like Lee Jong Suk, this look is absolutely for you! The curtain bangs will definitely complement your overall style. To achieve this look, you need to have medium to long hair for you to be able to part your hair according to your preference (side or middle) and flaunt those curtain bangs.
Try this cute hairstyle from this video tutorial by Dustin Bang.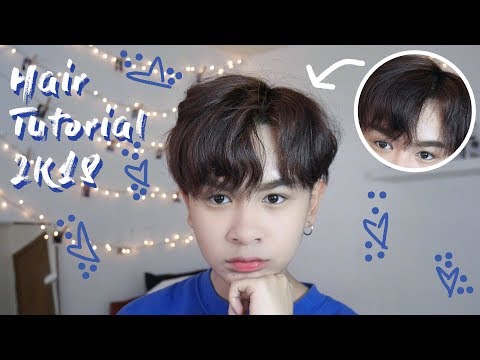 Bowl Cut
This hairstyle is totally one of the most favorites of Korean men, making them "kawaii" (cute in Korean) and charming for sure. Having long hair to achieve this look is not necessary. This hairstyle is perfect for you if you have smooth and shiny hair but this can be styled with other hair textures too.
To achieve this kawaii look, watch this video tutorial made by JayVinFoong.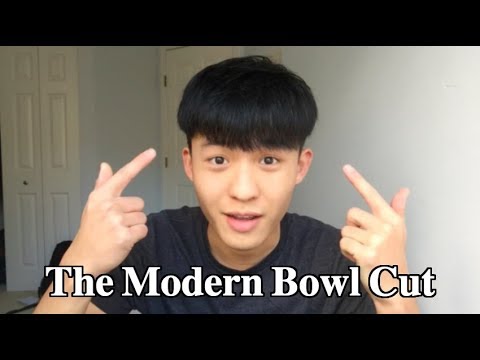 These hairstyles are perfect ways to channel those Korean vibes within you. Trying these different easy-to-do trendy Korean men hairstyles will definitely make heads turn. Be ready as well to get those finger hearts coming your way this 2021!