Whenever you stumble across the question, "How much RAM do I need?" it is essential to know that the memory you'll be needing for a seamless performance is relative to how you're going to use your laptop.
Mostly, there's no one-size-fits-all solution that is guaranteed to satisfy your yearnings on RAM. As it is, users should be able to determine first the amount of data storage your programs would be requiring.
Should you only be needing a basic laptop to take notes in class and browse the web casually, even a 6GB RAM is already overkill.
On the other hand, if your endeavor demands you to develop the next prized app on the market or render the very best videos in the competition, a serious data space is more than just a necessity.
We at Priceprice.com are echoing your needs at the moment and have chosen to head over the more challenging direction, which is seeking the best laptops that are equipped with an enormous RAM.
In this segment, we're naming the best laptops with 16GB RAM in the Philippines.
Recommended 16GB RAM Laptops in the Philippines
7. Lenovo Legion Y740 15
Pros
Strong performance
Visual powerhouse
Comfortable RGB keyboard
Cons
Sub-par battery life
Features a "nose cam"
Get the best deal here!
Lenovo Legion Y740 15

P44,760
Reference price

The Legion Y740 (15) is a 15.6-inch gaming notebook with a refresh ...

see more details
Easily the most attractive feature the Lenovo Legion Y740 15 offers, apart from its massive size and space, is its impeccable display. Lenovo has equipped it rather beautifully with a silky smooth 144Hz panel with NVIDIA G-Sync compatibility.
Meanwhile, the Lenovo Legion Y740's panel complements the mainstream gaming laptop average but covered it with a solid 112 percent of the sRGB color gamut. Also, the Legion entrant features 267 nits of brightness, which allows it to beat the Razer Blade 15, with its 262 nits.
The Lenovo Legion Y740 15 is also noted for its comfortable keyboard. This is quite an attraction for the specific model as it packs moderately soft and low-travel keys.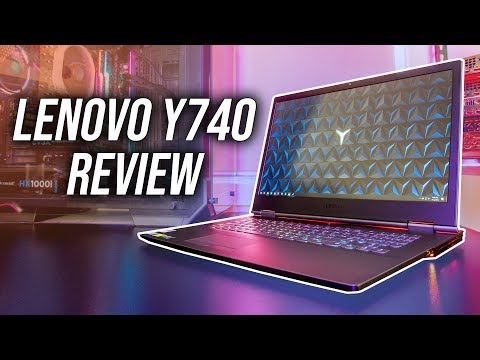 6. Lenovo Yoga 730 15
Pros
Large, vivid display
Loud JBL-backed speakers
Reliable battery life
Cons
No SD card slot
Small trackpad
Get the best deal here!
Lenovo Yoga 730 15 2-in-1

P36,678.84
Reference price
Buy at

The Yoga 730 (15) is a 2-in-1 laptop made with polished premium ...

see more details
Nowadays, laptop brands are starting to veer away from releasing 15-inch laptops due to portability concerns. But for those that still do, these entries highlight their greater versatility and other top-tier features, perks which include high-profile resolution display.
Such is the case of the Lenovo Yoga 730 15, which in itself is all about optimizing its screen. This is done exceptionally by Lenovo which trims its bezels more than ever before, while still presenting an impressive array of pixels. Additionally, the laptop offers more ports than you'll ever find over its more portable compatriots.
The Lenovo Yoga 730 15 is also for users who find laptops with reasonably long battery life a priority.
Other key features include a sonorous set of JBL speakers and a built-in fingerprint reader.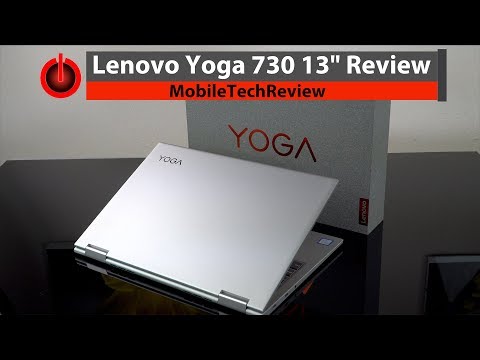 5. Lenovo Legion Y545
Pros
Excellent gaming and overall performance
Plenty of configuration options available
60Hz or 144Hz FHD display options
RAM, SSD, and HDD can be upgraded
Cons
Webcam is placed under the display
Get the best deal here!
Lenovo Legion Y545 15

P61,995
Reference price

The Legion Y545 from Lenovo comes in a 15.6-inch IPS display with up ...

see more details
Lenovo's entry-level gaming notebook, the Legion Y545 is also one of its more popular entries on the market. And as it should be.
From the get-go, the Lenovo Legion Y545's elegant yet understated design is already a visual feast. But it is its great gaming and overall performance that makes it a force to be reckoned with among its mainstream rivals.
The laptop is powered by a 9th Generation Intel Core i7-9750H 2.60GHz Hexa-core Processor. This is then coupled with 1TB PCIe SSD + 1TB HDD, and NVIDIA GeForce GTX 1660 Ti.
The Lenovo Legion Y545 also features Harman speakers with Dolby Atmos which should impress upon serious gaming experience amongst modern users in the niche.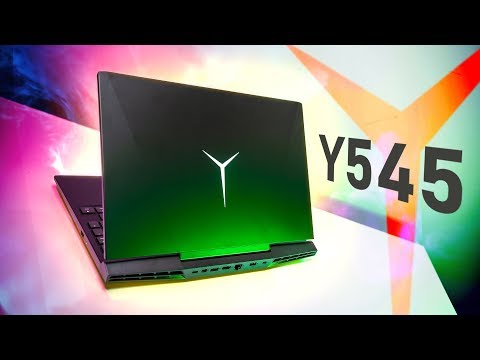 4. ASUS ZenBook Duo UX481FL
Pros
Solid performance
Excellent battery life
Fair speakers and quality IPS screens
Cons
Limited ergonomics; portability could be an issue for some
Cramped keyboard
Get the best deal here!
ASUS ZenBook Duo UX481FL

P71,000
Reference price
Buy at

Offers a unique design features with a SCREENPAD PLUS for the ...

see more details
Despite its ambitious bearings, the ZenBook Duo UX481FL is ultimately a mixed bag. For one, potential buyers are quickly drawn to its dual-screen form factor, but the futuristic laptop is just more than that.
The ASUS ZenBook Duo UX481FL also totes around a massive battery. It also boasts smooth performance and class-leading thermals, while its good quality panels and capable speakers are also among its highlights.
Still, the ASUS ZenBook Duo UX481FL's ergonomics are considerably its drawback. With this kind of design, the notebook is made thicker and heavier than any of the other options in its segment. Finally, it is also a challenge to use the device anywhere, unless you're on a desk.
And then, of course, there is the elephant in the room: Its even heftier price.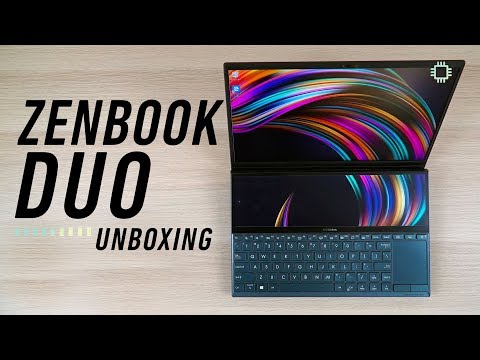 3. ASUS ZenBook 13 UX334FL
Pros
Modern and very stylish
Great build quality
Excellent display offerings
Impressive audio quality
Luxurious, you say? The Taiwanese tech giant's prowess on design with its ZenBook lineup is already established. But with ZenBook 13 UX334FL, the company takes it further in realms that aren't quite there yet in the competition.
Perhaps the very first thing that catches your attention when you glance at the laptop isn't its leather material. That is saying something as it is already an attraction in itself. No, it is the laptop's 30th-anniversary logo which allows you to stare at it for minutes. The minimalistic logo aside, note that it is also electroplated with 18K Rose Gold.
Elsewhere, the build quality of the ASUS ZenBook 13 UX334FL is also top-notch. The same can be said with its display and audio quality.
With 16GB of RAM in it, this laptop is the one that is designed to carry and brag around, for sure.
The ASUS ZenBook 13 UX334FL UX334FLC-A7821T packs a core i7-10510U processor, DDR4 16GB PCIEG3x2, NVME 512GB M.2 SSD and an NVIDIA GeForce MX25 GPU, and is priced at PHP 68,995.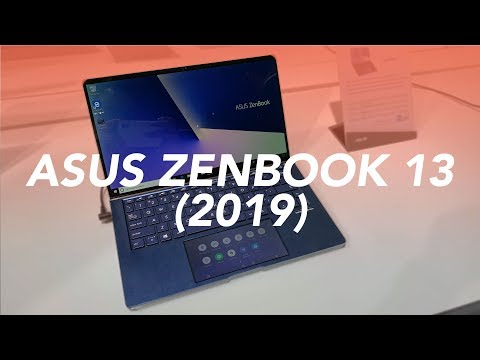 2. ASUS ZenBook 14 UX434FL
Pros
ScreenPad technology
Light and compact
Comfortable typing experience
Cons
No Thunderbolt 3 and USB-C charging
Get the best deal here!
ASUS ZenBook 14 UX434FL

P59,990
Reference price
Buy at

The ASUS ZenBook 14 UX434FL is an ultrabook that features a slim-bezel...

see more details
Another ZenBook contender that fits the bill in terms of design and overall performance is the ZenBook 14 UX434FL.
Right off the bat, the ASUS ZenBook 14 UX434FL is still built around the impressive concept of the ScreenPad, which turns every powerful ASUS ZenBook laptop into an innovation, one that easily sets itself apart.
While the ScreenPad appears to be its ultimate highlight, that isn't the case for the ZenBook 14 UX434XL as it still has a lot to offer. This laptop with a solid build comes with an impressive speaker setup, and specifications that rival those at the upper echelon of its class.
The ASUS ZenBook 14 UX434FL is powered by a Core i7 processor, which is paired with up to 16GB of RAM and up to 1TB SSD.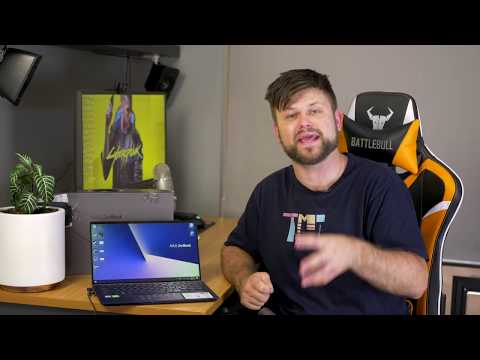 1. ASUS ZenBook S13 UX392FN
Pros
Robust exterior
Extremely compact
Impressive productivity
Excellent keyboard and touchpad
Cons
Sub-par battery life
No Thunderbolt 3 support
In an era when 12-inch to 13-inch laptops seem to be the thing, standing out by itself is already a feat that is difficult to come by. Not with the ASUS ZenBook S13 UX392FN, though.
The ASUS ZenBook S13 UX392FN, alongside its abundant RAM offerings, is also built around rock-solid build quality. Meanwhile, the robustness it brings to the table is only matched by its modern and attractive aesthetics, one that is engineered specifically to draw those whose priority lays on portability.
Best, the ASUS ZenBook S13 UX392FN is also one that should delight users who rely on devices with excellent productivity and light gaming performance, a combination that is expertly crafted by ASUS in this segment.
The ASUS ZenBook S13 UX392FN-UX392FN-AB006T, packing a Core i7-8565U processor, 16GB PCIEG3x2, NVME 512G M.2 SSD and an NVIDIA GeForce MX150 GPU is priced at PHP 99,995.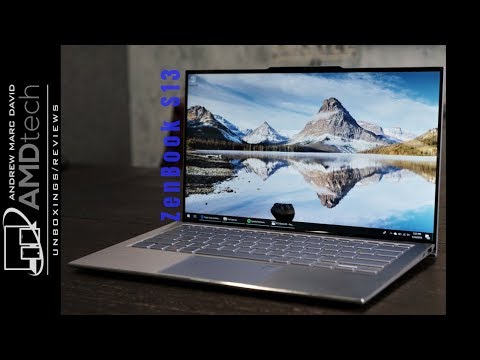 Conclusion
Don't confuse RAM with "Power", more RAM allows you to operate several apps/software at the same time, but the speed in accessing files and processing speed relies on the internal storage and processor of the device.
For a laptop to endure your ever-demanding tasks, one's device shouldn't be only equipped with enormous RAMs. As it is, one must understand the fundamental specs of a laptop and what level of performance is relative to your standards.
Spec Comparison
Lenovo Legion Y740 15
Lenovo Yoga 730 15 2-in-1
Lenovo Legion Y545 15
ASUS ZenBook Duo UX481FL
ASUS ZenBook 13 UX334FL
ASUS ZenBook 14 UX434FL
ASUS ZenBook S13 UX392FN

Lowest Price

P44,760
P36,678.84
P61,995
P71,000
P69,995
P59,990
P83,114

CPU

Core i5, Core i7
Core i7
Core i5, Core i7
Core i5, Core i7
Core i5, Core i7
Core i5, Core i7
Core i7

GPU Model

NVIDIA GeForce RTX 2080 with Max-Q Design
NVIDIA GeForce RTX 2070 with Max-Q Design
NVIDIA GeForce RTX 2060
NVIDIA GeForce GTX 1660 Ti
NVIDIA GeForce GTX 1050
Intel Integrated Graphics
NVIDIA GeForce RTX 2060 6GB
NVIDIA GeForce GTX 1660 Ti 6GB
NVIDIA GeForce GTX 1650 4GB
NVIDIA GeForce MX250
NVIDIA GeForce MX250 2GB GDDR5 VRAM
Integrated Intel UHD Graphics 620
NVIDIA GeForce MX250, with 2GB GDDR5 VRAM
Integrated Intel UHD Graphics 620
NVIDIA GeForce MX150

RAM

8GB, 16GB, 32GB
8GB, 16GB
8GB, 16GB, 32GB
16GB
8GB, 16GB
8GB, 16GB
16GB

HDD

2TB
-
1TB, 2TB
-
-
-
-

SSD/eMMC

512GB
256GB, 512GB, 1TB
256GB, 512GB, 1TB
512GB, 1TB
512GB, 1TB
256GB, 512GB, 1TB
512GB

Display Size

15.6 inches
15.6 inches
15.6 inches
14 inches
13.3 inches
14 inches (ScreenPad: 5.65 inches)
13.9 inches

OS

Windows 10
Windows 10
Windows 10
Windows 10
Windows 10
Windows 10
Windows 10

Weight

Starting at 2.2 kg
Starting at 1.89 kg / 4.2 lbs
Starting at 2.3 kg
1.5 kg
Approx. 1.22 kg
Approx. 1.26 kg (with standard display)
Approx. 1.1 kg