Lenovo Working on World's First Foldable ThinkPad Computer
Folding smart devices seem to be becoming all the rage now in the tech world, plus it seems like users gain some satisfaction in folding a device before and after use. The revival of the folding smart device started with smartphones, but if reports are to be believed it won't be ending there as Lenovo has recently released a statement that they are working on a foldable personal computer.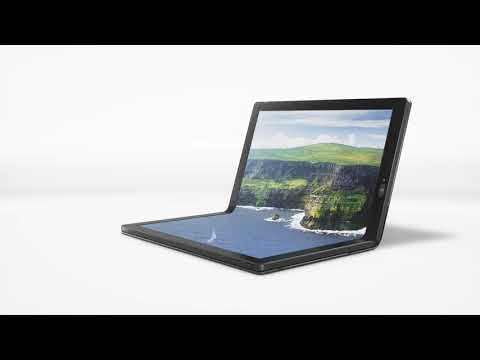 Lenovo has released a promotion video showing a foldable ThinkPad computer that looks similar to a folding smartphone, but this time only bigger. It's not just mere demonstration though, as this new foldable ThinkPad is deep in development, with Lenovo planning to launch the final version to the market next year under the ThinkPad X1 branding.
Lenovo envisions the ThinkPad X1 folding computer to be a stand-alone laptop/portable computer that is perfectly functional on its own and is not merely an accessory or a secondary computer like most tablets in the market.
A foldable computer will be an answered prayer for users who are always on the go since a computer of this class can easily be stored since it's expected to be thin and light. By the looks of things, this ThinkPad X1 folding computer will be a proper computer with a 13.3-inch OLED display panel with a 4:3 aspect ratio and 2K resolution. When folded, Lenovo says that it will be just as thick as a hardcover book and weigh less than two pounds. For context, compare it to a hardbound copy of book 7 of Harry Potter - it should be around that weight and size.
Lenovo sees users using this new computer in various form factors: a huge unfolded tablet, in book form, and as a proper computer paired with an included wireless keyboard/trackpad device.
Some users were lucky enough to have tested a working prototype but since the software has not been optimized yet, there is nothing special other than the folding screen, plus since it's still under development there are some apprehensions about the display and build quality.
With the launch taking place next year, Lenovo doesn't have anything else to add at this point about this device, so be sure to stay tuned here as we will provide you with the latest information as it becomes available.