Acer launches a slew of ultrathin notebooks and all-in-one PCs with advanced thermal technology
Acer launches a slew of ultrathin notebooks and all-in-one PCs with advanced thermal technology
The Taiwanese electronics company Acer recently hosted their annual global press conference in New York. At the event, they launched a slew of ultrathin notebooks, detachable notebooks, and all-in-one PCs with advanced thermal technology.
The Taiwanese electronics company Acer has an annual tradition of releasing a slew of new laptops, desktops, and other electronic devices. This year, the company held their next@acer global press conference, which is meant to introduce their 2017 back-to-school product lineup, in New York last April 27. As expected, Acer did not fail us; rather they showcased many interesting devices and new technologies at the event. That includes the advanced thermal technologies such as the AeroBlade 3D metal fan and the LiquidLoop liquid cooling system which enabled the development of gaming notebooks, detachable 2-in-1 notebooks, and all-in-one PCs with thinner form factors.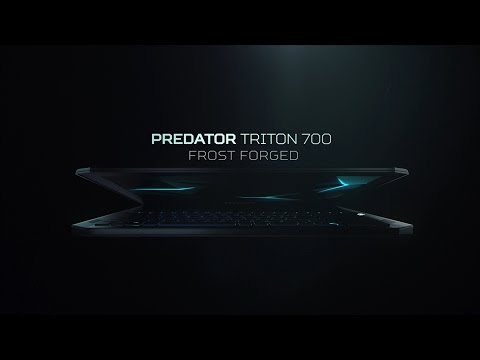 The AeroBlade 3D metal fan made it possible to have an ultrathin form factor for the Predator Triton 700. It is worth mentioning that the Predator Triton 700 is the first laptop from the company's new line of Predator Triton ultrathin gaming laptops which was also launched at the event. Although the laptop is enclosed in a very slim body, it still packs a huge amount of power. Having a body thickness of only 18mm, it is considerably thinner than most traditional gaming laptops available in the market. It offers a 7th generation Intel Kaby Lake processor coupled with NVIDIA GTX 10-series graphics cards. It also has two PCIe SSDs and up to 32GB of DDR4 RAM.
In addition, the 15.6-inch laptop comes with an FHD IPS display. On the other side, the patented LiquidLoop liquid cooling system enabled the powerful Switch 5 detachable 2-in-1 notebook and Aspire U27 all-in-one PC to have a slender body while still giving a huge focus on their performance. The Switch 5 comes with either the 7th generation Intel Core i7 or the i5 processor, depending on what you will choose. Both variants will arrive with the fanless technology. The Aspire U27 all-in-one PC boasts an ultrathin chassis that measures only 12mm and a 27-inch Full HD wide viewing angle display.