Here is the full line-up of winners at the Game Awards 2017
Here is the full line-up of winners at the Game Awards 2017
One of the most prestigious and fun-packed events of the year, the Game Awards 2017, has recently concluded. The Legend of Zelda: Breath of the Wild came out as the winner of the Game of the Year award among the numerous nominees. Check the full list here.
The Game Awards 2017 is undeniably one of the most prestigious and fun-packed events of the year, as far as the art form is concerned. Back in November, we witnessed the nomination of 102 games and individuals for this year's awards. And just recently, the winners were revealed during the star-studded industry event held on December 7. The most-coveted title, which is the Game of the Year award, was brought home by The Legend of Zelda: Breath of the Wild. It stood out among its numerous rivals by reinventing the open-world structure and delivering an exceptional game experience, both creatively and technically. Aside from the Game of the Year award, the Breath of the Wild bagged two more awards: Best Game Direction and Best Action/Adventure Game.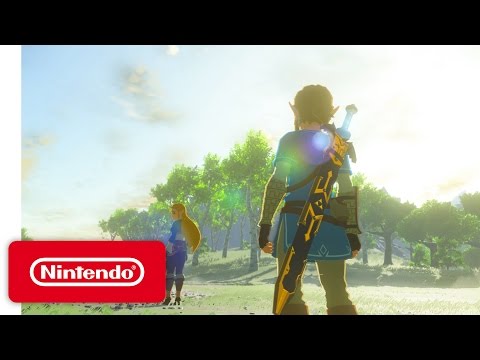 Of course, there are still a lot of games that deserve recognition. Because of its outstanding storytelling in the game, What Remains of Edith Finch won Best Narrative award. Cuphead walked away with Best Art Direction and Best Independent Game while Studio MDHR earned Best Debut Indie Game. Monument Valley 2 won Best Mobile Game, Metroid: Samus Returns got Best Handheld Game, and Resident Evil 7: Biohazard received Best VR/AR Game award. Best Audio Design and Games for Impact went to Hellblade: Senua's Sacrifice. The game's voice actress Melina Juergens also won an award for Best Performance. Nier: Automata earned Best Score/Music. Although they have not won the Game of the Year award, several games secured each of the genre awards.
For instance, the Wolfenstein II: The New Colossus got Best Action Game, Persona 5 won Best Role Playing Game, Injustice 2 earned Best Fighting Game, Super Mario Odyssey received Best Family Game, Mario + Rabbids Kingdom Battle became Best Strategy Game, and Forza Motorsport 7 brought home the Best Sports/Racing Game award.
What did you think of the Game Awards? Can't wait to play it all, right?