Toyota CES 2017: Concept-i, an autonomous future knocks on your door
Toyota CES 2017: Concept-i, an autonomous future knocks on your door
Who knew that a driverless car would even be possible? Toyota makes the impossible happen at the CES 2017.
Everyone was caught off-guard as Toyota (the company was known for creating the Prius –the most utilitarian and appliance-like vehicle ever) introduced Concept-i.
According to Ian Cartabiano, the studio chief designer at Toyota's Calty design facility in Southern California, "Our vision for the future is that driving is still fun."With that said, the company announced their vision of what driving is like in the future. For Toyota, the year 2030 will mark the age of autonomous motoring, or in other words 'driverless robo-cars.'
The company claims that the Concept-i is able to monitor your emotional response to the places you drive to, using the data to create a bond between you and your car. This means that your car will be fully aware of how stressed you feel when you're stuck in traffic or how happy you are strolling around leisurely in the outskirts of town. The car will make automatic adjustments for you to make you feel more comfortable during moments of aggravation, such as turning on the radio to play soothing music and offer you a quick but much-needed seat massage.
To step the autonomy of the car up a notch, the Concept-i would also include the help of the onboard artificial intelligence agent, named 'Yui'. Yui notices glitches in your driving such as when you're not fully focused on the road, or you're driving too fast for the weather condition. The software will give you a lot of life-saving hints such as showing you blind spots, potential hazards and as well as, provide ideas on what route to take to get to your destination faster.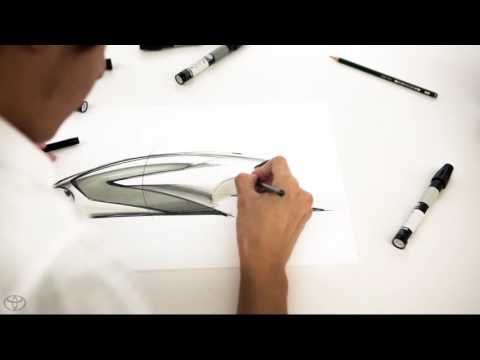 The Concept-i's exterior has the ability to communicate to the driver and others, the door panels can also greet them as they approach. The front shows whether the car is in an automated or manual drive, while the rear projects information about hazards, blind spots, and up-coming turns. This is truly a taste of what the future can bring.