Ombre is one of the modern hair coloring techniques that everyone is being crazy about. It has been a trend for years now and still, alluring girls to opt for it for their next hair color or hairstyle. So, if you've been considering switching up your hair color but you can't seem to decide on only one hue, try to have it the Ombre way!
"Ombre" is a French term meaning shaded or shading. This trendy hair color is generally darker at the roots through the mid-shaft and gradually becomes lighter from the mid-shaft to the end of your hair, just like in shading. The subtle transition from one color to the next is just gorgeous and looks absolutely perfect for the summer. This hair color is usually achieved using a balayage technique and is perfect if you are opting for a low-maintenance hair color. As you may know, having your hair colored also means doing some after-care and maintenance.
This hair color is very popular right now though it is often confused with the "balayage", which is a hair coloring technique. See the difference below.
Ombre vs Balayage
Ombre (hair color)
Balayage (technique in hair styling)
And now that you know what ombre is, let's now jive into these different cool ombre hairstyles that will surely impress and convince you to set your salon appointment right away!
13 Ombre Hair Color Ideas for 2020
Brown to Soft Gray
This color scheme is popular with teenagers nowadays. This look goes from a gorgeous rich brown to a light gray through the end and totally looks great especially with straight, shoulder length hair.
Classic Brown to Blonde
You may be seeing gals with this common ombre style. This is simple yet looks impressive! From a beautiful classic brown fading into a beautiful blonde at the ends. This ombre hair color looks perfect with medium-length hair.
Subtle Blonde to Light Blonde
This ombre style will definitely remind you of Rapunzel, with beautiful long golden hair. From ash blonde at the top, transitioning to a light and vibrant bleached blonde at the tips. This will surely look good with your gorgeous long hair!
Dark Brown to Light Brown – For dark hair
If you don't want to go bold, you can try this simple ombre style. From your natural dark brown hair, it will transition into a stunning light brown at the tips. You can achieve this look easily if you have a natural dark brown hair color.
Natural Looking Blonde Ombre
Another style that will explain that ombre doesn't always have to be a bold transition from one color to another. You can try this style with curls and you'll love it for sure!
Blonde Ombre on the Sides – With dark brown or brown hair
This is an ombre style that you will surely love! This style explains that you don't need to ombre all of your hair to have a gorgeous finish. You can tone your hair from a copper toned brown at the top (any color near to brown to dark brown is okay) and go for a gorgeous blonde ombre effect on the both sides of your hair. You can also add subtle highlights to give your hair a cool gradient effect.
Dark to Pastel Colors
Aside from opting different shades of brown, you can also play with colors. Pastel hair colors are now a trend nowadays, especially with teenagers. Even if you are born with naturally dark hair, you can still transition it into any stunning pastel color.
Natural Black to Any Solid-Colored Tips
Aside from pastel colors, you can also transition your dark-colored hair to any solid-colors at the tips. This is an extremely bold look that is sure to stand out.
Black Green to Teal Mermaid Hair
If you have a mermaid soul, you can try this ombre hair color. From black green at the roots going down to a stunning teal green, it will surely give you those mermaid vibes!
Red to Fiery Orange
Going bold and fierce with red and orange hair colors will never disappoint you!
Chestnut to Red
For a lowkey bold and fierce look, you can also try this chestnut to red ombre hair color. This will surely look great, especially with your brown or chestnut-colored hair, and just give it a strong shade of red all the way to its ends.
Intense Black to Pink
If you're someone who loves pink, maybe you want to give this black to pink ombre a try! You can opt for different shades of pink, dark to light ones.
Black to Dark Blue
Black and blue colors totally make great combinations in hair colors. Transitioning from your natural dark hair to blue ends, this ombre style will look perfect for your next summer vacation!
Dark to Icy White
This ombre style takes time to achieve but it's definitely worth the try! From your dark roots, bleaching your ends intensely to achieve the icy white color, it will surely result in a stunning finish product. Even if you're not opting for strong colors, you can still make those heads turn with this ombre style.
Unicorn Rainbow Ombre
If you are someone who loves to experiment and play with colors, try this cute and trendy unicorn rainbow ombre hair color. Whatever hair length or hairstyle you have, you'll surely get those eyes staring at your impressive hair color. There's no color ruling. From pastels to vivid, any color combination will do!
Recommended Hair Color
Get the best deal here!
Kao Liese Creamy Bubble Color

P419
Reference price
Buy at

A rinse-off hair coloring treatment with advanced foam technology to ...

see more details
Get the best deal here!
Etude House Hot Style Bubble Hair Coloring

P350
Reference price
Buy at

A shampoo-type bubble hair coloring to help you achieve vivid ...

see more details
Having your hair fixed and colored in a salon can be a little pricey so if you have the courage to do it by yourself, ombre it at home! And while we are still observing quarantine, why don't we take this opportunity to watch several video tutorials on how to DIY an ombre hair color. Here are some for you!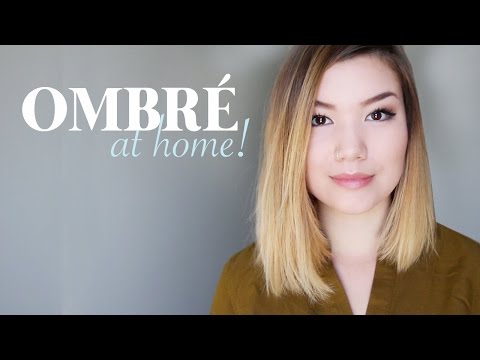 So, if you are looking for a sign to go ombre for your next hair dye job, this is it. As early as now, settle an appointment with your favorite hairstylists and be ready to flaunt your amazing hair color when the quarantine ends. Remember, no matter what color, style, or shape your hair is, give ombre a try and we swear, you will not regret it!