You might already have eyeliner in your arsenal but still, you haven't used it as much as your other makeup products. Why? No doubt, you know that applying eyeliner is one scary task. In fact, a lot of women agree that eyeliner is the most difficult product to use. While you can go wrong with other beauty products too, eyeliners have an increased chance of messing up. And surely, you don't want to look like a panda when attending formal events and parties!
Well, why should you wear eyeliner? Is the reason worth the risk? If you are beauty-conscious and want to upgrade your makeup to the next level, we recommend using eyeliners. This tool can help make your eyes stand out and create the illusion of bigger eyes. With the help of eyeliners, you'll be having that expressive and sultry gaze in an instant!
If you are a beginner in the eyeliner game, you should follow the application guide below to achieve perfectly-lined eyes.
Step 1: Prep Your Eyes
While this step is often overlooked, prepping the eyes is very important. To do it, you should cleanse your face first and apply eye cream around the eyes. It will help prevent premature wrinkles and get rid of any redness and discoloration in the eye area. Next up, apply a small amount of eye primer on the eyelid to make the skin smoother as well as keep the makeup in place for long. Then, apply a concealer on the top of the eyelid and blend it well.
Step 2: Choose The Eyeliner Product
Before you proceed to the real thing, you should select a suitable eyeliner product first. For your information, there are three basic types of eyeliners: pencil liner, liquid liner, and gel liner. If you are just starting out, you might find it easy to try using a pencil liner. Liquid liners are also quite easy to use and are usually used for creating precise lines. The gel liners are your best choice if you are aiming for dramatic eyes such as cat-eye or winged eye looks.
Step 3: Start Lining!
This step might be the most-anticipated yet the most difficult one to do. However, if you just follow the directions indicated here closely, you will succeed with practice. Here's how you should apply the different types of eyeliners.
Pencil Liner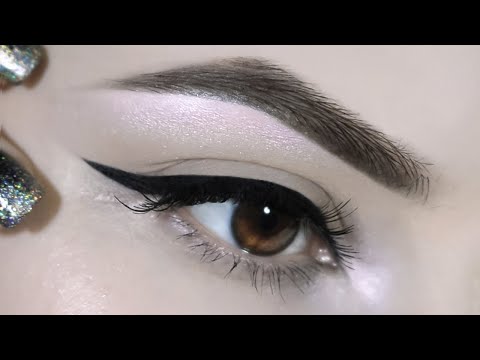 Place your fingers on the outer edge of your upper lash line and pull it gently outwards so that you'll be able to create a straight line using the pencil. Using small strokes, start lining at the inner corner of your eyelid and move towards the outer edge. After that, proceed to the lower lash line and do the same procedure as you did the upper side.
Recommended Product:
Get the best deal here!
wet n wild Color Icon Kohl Liner Pencil

P98
Reference price
Buy at

A 12-hour, long-wearing eyeliner that ensures rich, hyper-pigmented ...

see more details
Liquid Liner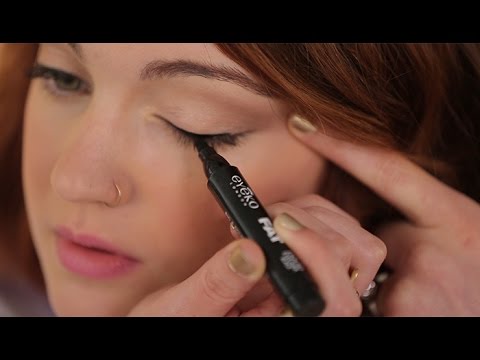 Using small strokes, start drawing a line in the middle. Place the brush against the upper lash line and make sure that it is as close to the eyelashes as possible. Move out towards the outer edge of the lash line. After you have finished lining the outer edge, line the inner corner of your upper lash line and connect this one with the first line you made earlier. Once you create an even line above the lashes, you can choose to add more, depending on the look you want to achieve. If you are satisfied with one eye, do the same procedure on the other one.
Recommended Product:
Get the best deal here!
Maybelline Eye Studio Hypersharp Liner

P349
Reference price

An eyeliner with 0.01mm fine tip, the sharpest point for the most ...

see more details
Gel Liner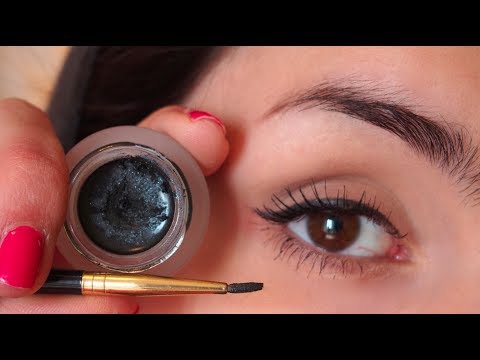 When using gel liner, you must remember that you need to act fast as it tends to dry quickly. Start drawing at the inner lash line going to the middle part. Then, apply some liner to the outer lash line towards the outer edge. Now that you have created the starter lines, try filling in the gap along the center of the lash line. Use small strokes to do so.
Recommended Product:
Get the best deal here!
Maybelline Eye Studio Lasting Drama Gel Liner

P449
Reference price

Maybelline Eye Studio Lasting Drama Gel Liner is a 36 hours long ...

see more details
Now, you have created the basic eyeliner look! Apply mascara to your lashes, and you are all done. With frequent practice, you could be a master in applying eyeliner!