There's no need to say goodbye to your love of glitter now that you're an adult. All you really need is to upgrade from the kiddie makeup you used to get at Claire's and move on to more mature and wearable looks that give a pop of glimmer to your looks. Here are a couple of tips.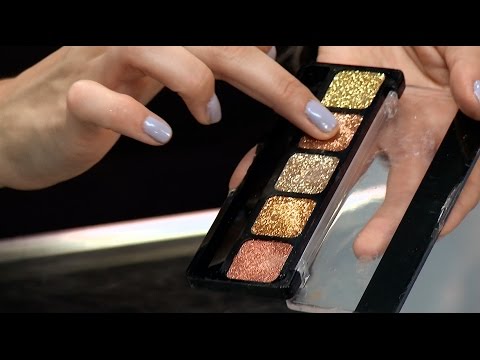 1. Add a subtle sparkle with eye gloss
This Kevyn Aucoin Diamond Eye Gloss is like lip gloss for your eyelids. Top off your eye look with a bit of eye gloss and you've got the glitter to die for.
2. Keep it in line
A thin line of glitter liner on top of your winged liner gives a hint of playful sparkle. This Urban Decay Heavy Metal Glitter Eyeliner has the perfect wand for that thin line.
3. A dot of glitter on the eyelids
If you want a stand-out eye look, a dot of expertly applied glitter to the middle of the eyelids will work wonders. Try out MUFE's Glitter Pots in a range of beautiful colors! Keep that glitter locked in place with some glitter glue like the NYX Glitter Primer.
4. Top it off with some glitter polish
Glitz, please! Nothing slays the beauty game like some glitter nail polish like Trust Fund Beauty's nail polish, Boy Tears.
Keep it glitzy and glam, all day every day!