Goodbye Heavy Foundation! The Must-Have "Tinted Skincare" to Achieve Natural Flawless No-Makeup Skin
In the beauty industry, we're always looking and waiting for the next thing that will wow us with its groundbreaking formula. Whether it's the amazing staying power of products or its extreme hydrating effects to miracle creams that instantly get rid of any and all imperfections. And now, the latest product that everybody seems to be obsessing over is the bareMinerals Complexion Rescue Tinted Moisturizer and it's taking over the world by storm.
If you haven't heard about this yet, then it's time you finally hear about this revolutionary formula.
You might be asking, what exactly is this product? Is this a moisturizer? Is this a sunscreen for your face? Is it a foundation with light coverage? The answer is all of the above! It's a tinted moisturizer that has a hydrating formula and SPF 30 to protect your skin from the sun.
The ingredients include clean mineral pigments, marine botanicals, plant-derived squalene, coconut alkanes, and other skin-loving elements.
The highlight of this product is its ability to boost hydration by 215% while the formula remains oil-free. This is perfect for those who have normal to dry skin. This hydrating gel cream blends onto your skin with little to no effort allowing you to build a light to medium coverage. It can successfully even out your skin tone to make way for a healthy radiant glow.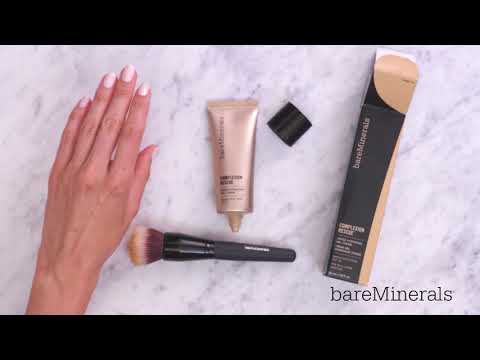 The benefits of using this product include 12 hours of hydration and continuous use results for healthier and younger looking skin. One hundred percent of women who tried this showed signs of improvement in skin texture just after one week of usage.
There are 20 shades of product available so it's almost impossible for you not to find your match.
If you are worried about any allergies, you can be assured that all bareMinerals foundations are oil-free, non-comedogenic, hypoallergenic and dermatologist-tested. It is formulated with no parabens, fragrance, harmful chemicals, mineral oil, talc or gluten. It's also cruelty-free.
Hurry up and get yourself this tinted moisturizers before you run out of stock! We heard it's a crowd favorite!