Compare prices
Reviews
Forum
Filter

Condition

Shop Type

Shop Type

All
Online & Physical Shop
Physical Shop
Online Shop
Personal

Payment Method

Payment Method

All
Credit Card/Debit Card
Bank Deposit
Over the Counter
Cash on Delivery
Installment
Others
* Prices updated on May 28, 2020.
* The prices listed have been converted from USD to PHP based on exchange rates of May 27, 2020.
Specs of Versace Pour Homme
Basic
Size
50 mL , 100 mL , 200 mL
fragrance
TOP: rose, bergamot, neroli, lemon
MIDDLE: geranium, cedar, clary sage, hyacinth
BASE: amber, musk, tonka bean
Features
Formulation
Liquid , Spray
Type
Eau de Toilette , Citrus , Aromatic
Age range
20s , 30s , 40s , 50s + , Teens
Gender
Men's
Video of Versace Pour Homme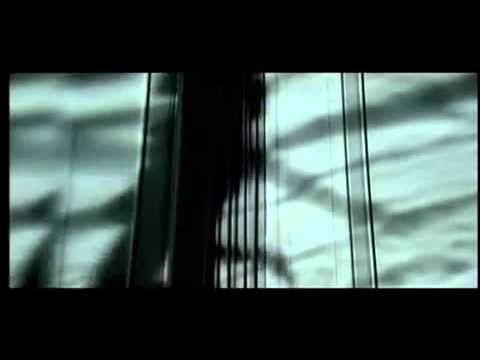 Versace pour Homme commercial
Versace Pour Homme
About Versace Pour Homme
When women are really near to their men, there are some who can't help but sniff - so if you're a victim of such partners, don't worry, you're not alone. And ladies, if you're with me, then you probably have tried this a couple of times yourself.
Men, don't underestimate the power of perfumes, because women - either consciously or subconsciously - do pay attention to what type of fragrance men are wearing, even when you just came for a simple hug or are beside her in a tightly-spaced elevator. And, even if you don't interact with women, wearing fragrance is still a good habit because when your partner comes, that same scent you're using will be the same scent that reminds her of you, even after you're far away or long gone.
Fragrances are like leaving traces of memories - all poets and women can swear by those words. But of course, there are qualifications for a good perfume, and one such thing is when it's from Versace. Although Versace is more known for its fashion designs and apparel, they've manufactured plenty of perfumes for men and women alike, and this Versace Pour Homme is just one of the many.
Versace Pour Homme
Italian brand Versace has made huge tidal waves in the areas of fashion and has widely been known around the world with its Medusa logo, inspired by Greek mythology's Medusa made people fall in love with her and never out. This fashion powerhouse was firmly made by the Versace siblings, specifically Gianni Versace, who knew the ins and outs of fashion and constantly challenging trends. As it produced fragrances, he also knew what to do.
Versace Pour Homme Eau de Toilette spray is a men's fragrance that emphasizes subtle Mediterranean accents on its scent. It boasts ingredients with citrus, bitter orange leaves, and Neroli flowers as its slightly stronger scents, but the amber and musk scents are the ones adding the masculine base that covers all others.
Versace Pour Homme stays in an elegant, classic glass-boxed container, the clear surface allowing the sky blue color of the fragrance to come through and add a pretty sight. The top covering of the fragrance is in silver highlights with a plain Versace written on the ring. But, as simple as the design could be, Versace's Medusa logo still gives Pour Homme the profound minimalistic beauty.
A lot of men are pretty pleased with the product and have commented on the subtle fragrance that the perfume emits. Customers have noticed the everlasting cool and refreshing scent that is perfect for summer days, but it can actually be used in other seasons, and a few have even attested to their partners liking it, quite surprisingly!
After some of the reviews, there are several men who have been using Versace Pour Homme for a solid three or five years but have been pleasantly surprised that it's far from being used up, yet. Considering, most perfumes expire after around seven years, so Versace Pour Homme is a pretty big deal.
How to Apply
Versace Pour Homme is an eau de toilette spray and though we don't understand the first three words right away, the spray is a pretty dead giveaway on how to use it. The bottle is shaped to fit in the hands of most men, for easy carry and positioning.
Simply twist the top part of the spray and you can see the nozzle. Slightly angle the bottle to your neck, wrists, and few sprays over your body, and be amazed by how homely the scent is.
But, remember that it's glass, so be careful about handling this. Make sure your hand is dry and your grip is tough enough so that it won't slip. Seeing as this precious fragrance can last for more than five years and at such a price? You'll probably cry when it slips off your hands and shatter as it meets the floor.
June 5, 2019
Reviews of Versace Pour Homme
Forum of Versace Pour Homme