The Sony Xperia XA3 Leaks in Video, Dual Rear Cameras Seen
Sony has always been notorious for shying away from trendy features and specifications. And while some of us may be disappointed in this, the Japanese smartphone-maker still manages to surprise us with their breakthroughs every now and then. Today, in what appears to be a shock to many, Sony might finally be learning how to correct that mistake.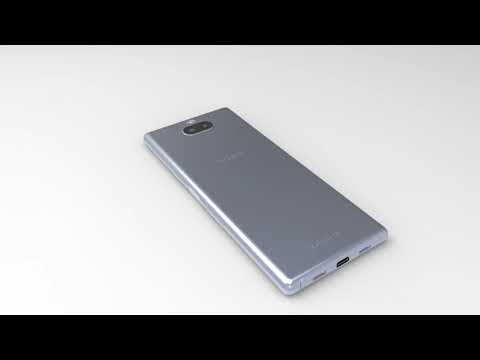 In a 24-second YouTube video clip, Sony's forthcoming mid-ranger, the Sony Xperia XA3 was revealed in an almost full-blown manner. Clad in CAD renders, the short 360-degree video outs the device's major design language and features, the latter of which indicates that Sony might finally be catching up to the trend.
Perhaps the most exciting feature seen on the video is the rear dual-camera setup which is stacked horizontally and is uniquely situated at the center. This is the first instance in which the firm has equipped their lower mid-range segment with such a camera setup. Down the line, an 18:9 aspect ratio has also been revealed, but only done in Sony's famed fashion, sleek and sophisticated.
The video also manages to reveal a few surprises regarding the new device. The most defining in this section is the inclusion of the USB Type-C port, which is flanked by two grilles at the bottom. At the top, a 3.5mm headphone jack sits comfortably, too. And in an interesting turn of events, the device is now equipped with a side-mounted fingerprint reader, officially abandoning the rear-mounted ones on its predecessors.
Not much has been revealed in regards to the Sony Xperia XA3's other specs though. But if there's anything to go by, various outlets speculate that the device may be powered by the Snapdragon 660 and will be coupled with a huge 6GB of RAM and 64GB of internal storage. Meanwhile, its dimensions are also rumored to be smaller than that of the Sony Xperia XA2 Plus.
All said, the Sony Xperia XA3 is truly shaping up to be Sony's most modernized variant. With a design language that is very much Sony from the get-go and features that are now on-point, this could now and essentially be the firm's smartphone to signal its reawakening.