Nokia Recaptures the 1990s With Three New Phones
Nokia Recaptures the 1990s With Three New Phones
With the IFA tech show in full swing in Germany, plenty of smartphone manufacturers are using this stage to unveil new products, including Nokia who unveiled new offerings that offer excellent battery life and other features not seen in phones for the past 20 years.
Nokia phones in the 1990s were all the rage back then because not only were they durable enough to withstand a fall from multiple stories, the user interface from back then was very simple and was easy to use. Some models even featured a sliding mechanism like the beloved Nokia 8110 which was featured in the pop culture classic The Matrix. Now, it's almost 2020, and Nokia has revived three new phones, consisting of the Nokia 800 Tough, the Nokia 2720 Flip, and the Nokia 110.
Nokia 800 Tough
In a bid to recapture the nostalgia of the Nokia of old, HMD Global unveiled three new smartphones that capture the essence of Nokia phones from the past. The first phone is the Nokia 800 Tough which is solidly built like a tank and can withstand extreme conditions like weather changes, water exposure, and can even withstand drops from a distance.
The Nokia 800 Tough features a 2.4-inch QVGA-resolution non-touch display panel; all input must be done on the keypad and call control interface. RAM is not known, but it does feature 4GB of ROM with the option to expand up to 32GB via microSD card. The rear panel shows the sole 2MP camera with LED flash on the rear, but don't expect high quality images.
Rated IP68 and MIL-STD-810G certified, the Nokia 800 Tough can be immersed in over four feet of water for 30 minutes without any fear of water damage, which makes it an ideal companion for conditions where the user could be exposed to water. Aside from being durable, this phone also features a decent battery life that promises 12 hours of talk time or over a month in standby mode thanks to its 2,100mAh battery pack, which can be charged through the Micro USB port.
The Nokia 800 Tough will come in the following colorways, Black Steel and Desert Sand, and will be available in early October with a price tag of EUR 109 (around PHP 6,300). There's no word yet whether this will be available locally in the Philippines.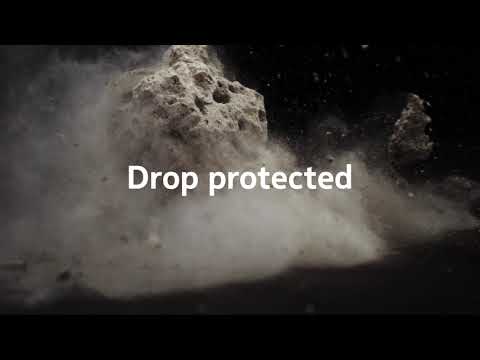 Nokia 2720 Flip
The second phone that HMD Global is unveiling is the refresh of the Nokia 2720 Flip, which the company says is part of the "Nokia Originals" line, so it's likely that we'll be seeing a refreshed version of beloved classics soon. The refreshed 2720 features a flip phone form factor and a 2.8-inch display panel on the top half and the keypad and call controls on the bottom half. While folded, users will be able to check the time or see caller ID on the external 1.3-inch display panel, and all users have to do to answer the call is to flip the phone open.
The company says that thanks to the 2720 Flip's integration of Google Assistant, the phone doesn't even have to be open in order to use some of its functions. In addition, the company says that the phone can last up to 27 days on standby, which is certainly impressive since most phones today can last up to 2-3 days at most with moderate use.
The Nokia 2720 Flip features options for single or dual SIM card support plus it also features LTE connectivity out of the box. Like the Nokia 800 Tough, this phone also features a 2MP camera with flash and 4GB of internal storage, which is expandable up to 32GB via microSD card.
The Nokia 2720 Flip will come in the following colorways: Black and Gray, and will be available sometime this month for just EUR 90 (around PHP 5,200).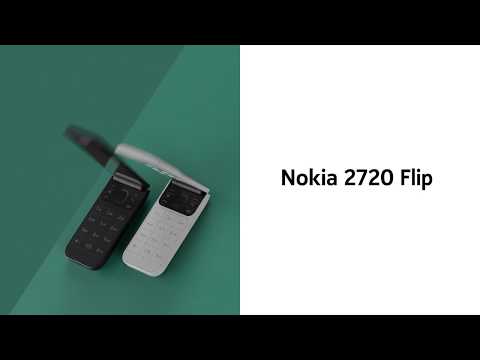 Nokia 110
The last phone introduced by HMD Global is the Nokia 110. This device has an appearance that resembles the nostalgic classic brick Nokia was once famous for. It is made of polycarbonate material to withstand shocks and wear down of everyday use. This phone should be perfect for people who want to use their phone for basic use like messaging and calling or as a secondary phone for those who already own a smartphone.
The Nokia 110 comes with 1.77-inch display with QQVGA and 65K colors. It is powered by the Nokia Series 30+ OS and comes with 4MB of RAM.
The Nokia 110 can be your music player with its built-in MP3 player and an expandable storage of up to 32GB via microSD card. If you're tired of your own playlist, you can also be mesmerized by its built-in FM Radio.
Another fun feature of the Nokia 110 is its ability to play classic games like Doodle Jump and Football Cup, Snake, and other games available for purchase like Space Impact. That's some intense nostalgia for those who owned Nokia phones in the 90s and early 2000s!
Lastly, the Nokia 110 comes with a removable 800mAh battery that can withstand up to 14 hours of talk time on a single charge, and its standby time is said to be a whopping 18.5 days! There are three colors to choose from - Black, Pink, and Blue.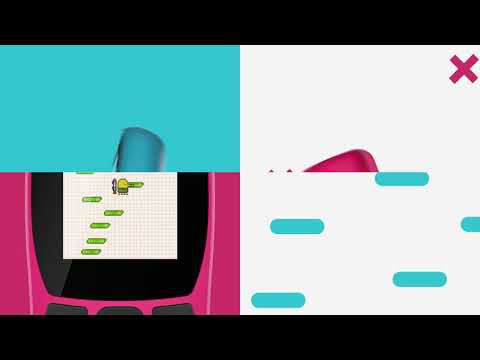 Conclusion
The Nokia 800 Tough and the Nokia 2720 Flip are powered by Linux-based KaiOS and feature integration with Google Assistant. They can run Google Maps, Facebook, YouTube, Google, and WhatsApp. Since most of the apps are lightweight, phones using this OS are able to run very smoothly. While the Nokia 110 doesn't have these features, its long-lasting battery features are still impressive.
KaiOS is used mostly on smartphones offered outside of the U.S. market and is not as well-known as iOS and Android, but it has been met with rave reviews in India, where it has outpaced iOS as the 2nd most popular mobile OS, outranked only by Google's Android OS.
Compare all products in this article
Nokia 800 Tough
Nokia 2720 Flip
Nokia 110

Lowest Price

P7,154.99
P4,561.54
P1,290

SIM

Nano SIM, Single SIM, Dual SIM, Dual Standby
Nano SIM, Single SIM, Dual SIM, Dual Standby
Mini SIM, Dual SIM

Main Camera

2MP
2MP
0.3 MP

Display Size

2.4 inches
2.8 inches (main display), 1.3 inches (front display)
1.8inches

Network Type

2G, 3G, 4G (LTE)
2G, 3G, 4G (LTE)
2G

Dimensions

145.4 x 62.1 x 16.11 mm
Size when closed: 54.5 x 104.8 x 18.7 mm
Size when open: 54.5 x 192.7 mm x 11.6 mm
46.0 x 110.0 x 14.8 mm

Weight

161 g
116 g
80g