PHP 55M Nissan GT-R50 by Italdesign in Production, for Delivery by Year-End
PHP 55M Nissan GT-R50 by Italdesign in Production, for Delivery by Year-End
The million-dollar Nissan GT-R50, which started off as a concept car a couple of years ago, has officially arrived.
Nissan is still on track with its production schedule for its million-dollar sports car, the Nissan GT-R50 — a car project that started off as a concept car designed in collaboration with Italian engineering firm Italdesign Giugiaro.
Back in December last year, the production of 50 units of the Nissan GT-R supercar commenced but with reports of lack of traction. There's no turning back for the Japanese automaker though and apparently managing to secure enough clients to continue with the creation, the final production version was unveiled recently, with deliveries to be fulfilled by late this year or early 2021.
The limited-edition luxurious sports coupe's production model, which was originally planned to be presented at the canceled 2020 Geneva Motor Show, was made public at a car-racing track in Italy where Italdesign regularly does its track testing, the Tazio Nuvolari Circuit. And a fitting place it is for such a reveal, as the Nissan GTR-R50 showcased its form and performance while static and dynamic testing is being completed.
With almost two years in the making, the futuristic concept and prototype car that was initially built in celebration of Italdesign's and the Nissan GT-R's 50th anniversary, and as a tribute to the decade-old Nissan GT-R R35, is now a reality. The best part is the actual production model doesn't sway away much from the head-turning prototype that was first seen in 2018. Looking as if it's straight off Italdesign's drawing board, the GT-R50 carries with it the "shakotan" form of the GT-R but with sharp edges, and a few subtleties such as a lowered roof, a bigger hood, a rear window line that runs farther down the rear of the car and stretched headlamps. A simpler design was applied to the car lights and the mirror caps, which looked thinner on the prototype, and were replaced with regular ones. Extra cooling apertures were also installed to take in more air and route it where needed.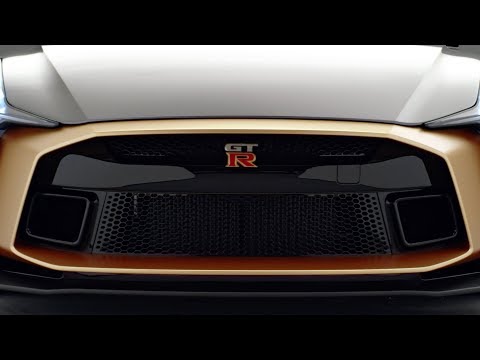 The super coupe sports the powerful NISMO-tuned turbochargers from the GT3 race car, which means under the hood is a 3.8L V6 engine that can spew out 710hp and 780Nm of torque paired with a reinforced 6-speed dual-clutch automatic transmission. Match this with NISMO suspension parts and there you have the new-generation Nissan GT-R, with a price tag of USD 1.1 million (PHP 55.3 million).
Interested buyers willing to fork out are in luck as Nissan says there are still a few units available.
Wondering about this hefty number? It should be noted that this is an Italdesign work, which means its body will be laboriously handcrafted by expert technicians and craftsmen, and which explains the limited number of units being offered. Add to that the high-level customization and personalization service that comes with the offering. Enthusiasts who have pre-purchased or plan to purchase can customize or personalize their GT-R50 and even decorate them with Nissan GT-R history-inspired liveries.
Nissan GT-R50 Gallery