Nissan Will Release the GT-R 50th Anniversary Edition and Costs More than PHP 6 Million
Nissan Will Release the GT-R 50th Anniversary Edition and Costs More than PHP 6 Million
Nissan's GT-R will feature a special 50th anniversary edition that offers an upgraded experience that exudes both brute strength and luxury.
The most elite cars in the world usually go by three letters, one of them is Nissan's GT-R, one of the most highly revered sports car in the world. This car is the complete package, a beast-level performance and a refined appearance that makes it one-of-a-kind. Some may not know it, but the GT-R is already 50 years old.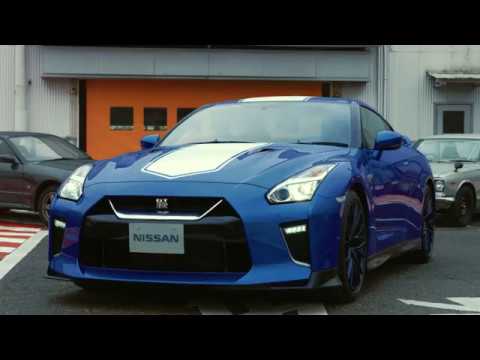 In order to commemorate the GT-R's half-century mark, Nissan has recently announced that they will be releasing a 50th anniversary edition of the 2020 Nissan GT-R that features a fresh coat of paint and more importantly, an upgraded performance worthy of a special edition elite car. The 2020 Nissan GT-R was recently unveiled to the public at the 2019 New York International Auto Show.
By default, the Nissan GT-R is available in the following variants: GT-R Premium, GT-R Track Edition, GT-R NISMO, Pure, Prestige, and Black models with some variants being exclusive to certain markets.
The 2020 Nissan GT-R 50th anniversary edition is going to be different; it's going to feature a two-tone colorway and takes its inspiration from the past models and the GT-R's colorway during the Japan GP series. This color option has been retired previously, but has made a comeback for this new model.
Looking inside the cabin, the 2020 Nissan GT-R 50th anniversary edition follows a gray motif for its interiors, with the company going for a luxurious look. The steering wheel and the gear shifting knob feature special trims and the seats feature an Alcantara-trimmed headliner and sun visors that complete the elite look. The changes are very subtle and are not overwhelming.
Looking under the hood, this GT-R has a 565-horsepower, 3.8-liter, V6 24-valve Twin-Turbo charged engine, personally optimized by a takumi technician for each car. The engine is so well-optimized that it manages to output power beyond its specification.
It features a revamped, 6-speed dual-clutch transmission that has been optimized for both the daily commute and for a racing session on the track. It's been designed to downshift aggressively to enable drivers to exit corners quickly during a race and works hand-in-hand with the ABS, allowing the driver to have complete control minus the understeer.
The 2020 Nissan GT-R 50th anniversary edition is going to see a very limited production run, with only 50 units available for sale in Europe and 18 of those are going to the United Kingdom. There is no news yet for the other markets and what their allocations are, but there is a slim chance that a unit or two could end up being sold locally here in the Philippines.
If you are planning to buy this, it's going to take a considerable bite out of your finances as it will set you back at least PHP 6.5 million, which is based on the GBP 92,995 price tag of this car in the UK, and is still subject to change depending on taxes and other fees.