2021 Mazda BT-50 Combines Kodo Design with Isuzu Platform and Engine
2021 Mazda BT-50 Combines Kodo Design with Isuzu Platform and Engine
The pickup truck segment has become more exciting than ever with Mazda bringing its all-new 2021 BT-50 to the fore.
It seems like the pickup truck market segment is in for some tough competition this year as another Japanese automaker, Mazda, rolls out a freshly designed midsized utility vehicle, the all-new 2021 Mazda BT-50.
2021 Mazda BT-50 Introduction
With Ford and Mazda parting ways in 2015, the recently-launched 2021 Mazda BT-50 in Australia has shed off its Ford underpinnings and now boasts of fellow Japanese auto giant Isuzu's platform and engine wrapped in Mazda's very own Kodo design language. This is a much-welcomed change since the previous Ford-based iteration of the Mazda BT-50 with Nagare design language hasn't undergone any major refreshes for nearly a decade. The latest pickup truck, which comes in a dual-cab body configuration as shown in the launching, merges luxury and utility in one package.
Exterior
The result of the Mazda-Isuzu collaboration is an elegant, sultry-looking pickup truck with powerful performance. A quick look at the all-new Mazda BT-50's sleek sheetmetal and the carmaker's signature Kodo, or Soul of Motion, design philosophy is very much apparent at the front and center, much like the styling of the Mazda CX-9. Up front is the wing-shaped grille that all Mazda enthusiasts would be familiar with, circular LED daytime running lights and less character lines. It is all-Mazda in the exterior, but mostly Isuzu in its interior and beneath the bonnet — more like an Isuzu D-MAX under a Mazda skin. Aside from its squarish jaw, the D-MAX's macho styling is not prominent on the Mazda truck – its look is classier, a bit feminine to say the least. On its rear end is a simple tailgate and wraparound lights and it rolls on 18-inch wheels.
Engine
The 2021 Mazda BT-50 is not fitted with Mazda's SKYACTIV-D engine; rather, it sports Isuzu's 3L turbodiesel engine under its well-sculpted hood, capable of 187.4hp maximum power output and 450Nm of peak torque from 1,600rpm to 2,600rpm. This 4JJ3-TCX motor comes attached to either a 6-speed manual or same speed automatic gearbox, which pushes power to the rear wheels. A four-wheel drivetrain is also available. The output and torque figures are slightly down from the pickup truck's Ford-based predecessor, but according to Mazda this was intended to allow for fuel efficiency.
Capacity-wise, the Australian version of the Mazda BT-50 can carry in its bed 1,065kg worth of payload and can tow an object that is up to 3,500kg heavy.
Interior and Features
Inside the cabin is a more conspicuous Isuzu touch, with the infotainment setup very un-Mazda, although it features wireless Apple CarPlay and Android Auto. But the premium and lush styling of Mazda has been trickled down, with niceties such as finer materials for the seats and panels, a better steering wheel than the D-MAX, a seamlessly integrated second glove compartment and a distinctly styled dashboard featuring a horizontal wide design with its head unit flanked by air-conditioning vents. Keyless entry with push-to-start button, dual-zone climate control, power-adjustable driver's seat, lane assist and lane departure warning are among the other reported nifty features of the 2021 Mazda BT-50.
Pricing and Availability
The 2021 Mazda BT-50 will be released in Australia late this year and pricing details would most likely be available by then. Stay tuned for official announcements on the pickup truck's Asian launch, as this will also prefigure the ute's arrival to Philippine soil.
2021 Mazda BT-50 Video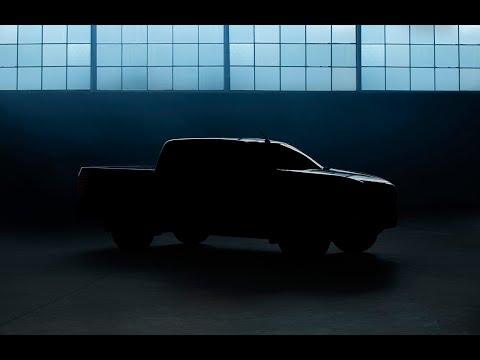 2021 Mazda BT-50 Gallery