Google Pixel 3 XL Triumphs On Durability Tests
One of the most aesthetically-pleasing mobile releases in 2018 is the third-generation Google Pixel XL. But as beautiful as their design language is, are the phones just as durable?
Zack Nelson from JerryRigEverything got it covered as he put the Google Pixel 3 XL through his famed durability tests. A video clip from Nelson's YouTube channel reveals that the Google Pixel 3 XL has managed to pass with flying colors on every test it was subjected to, with one glaring weakness.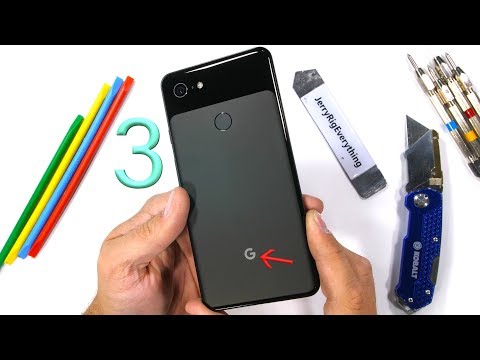 While the Google Pixel 3 XL passed the scratch test on the front due to sporting the Corning Gorilla Glass 5, the same couldn't be said for its rear. Its rear section picked up more scratches when it was attacked with coins and keys. This is to be expected as the device's rear is made of a two-toned frosted glass layer. Its aluminum edges, too, were seen to be scraped off easily with some force as it's covered with a plastic-like coating. It goes without saying that the device's back should be covered with a case as it can easily incur a few scratches down the line. Meanwhile, the device's fingerprint sensor's functionality appears to be unbothered even with a few scratches on it.
The Google Pixel 3 XL also triumphed on its burn test. It was able to withstand an open flame for approximately 30 seconds before the display's pixels became completely dead. But as expected, the screen recovered swiftly. Subsequently, the device also passed the bend test despite it coming with a glass-metal-glass structure which oftentimes breaks under pressure. The handset didn't show any hints of flexes, cracks or even kinks.
The Google Pixel 3 XL was launched alongside the Google Pixel 3 last October 18 in the U.S. with rave reviews due to its improved camera and display offerings.