Google Pixel 3 XL Leaked Unboxing Video Goes Live, Will See an October 4 Release
With the supposed launch of the newest batch of Pixel phones scheduled in October this year, it seems like the Google Pixel 3 XL is all set to make its debut earlier than scheduled, with a leaked unboxing video, which surfaced much earlier than its meant to be, giving us a clear first look.
The leaked videos and photos originated from a Ukrainian blogger, who then used an instant messaging app to broadcast his unboxing media.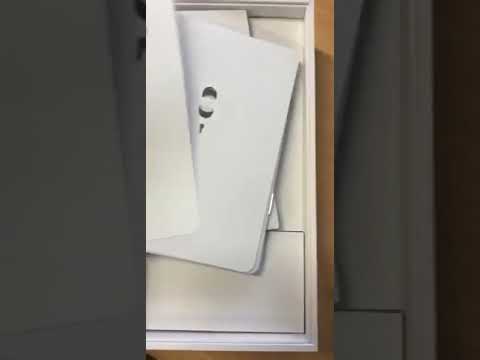 Though the unboxing video is just that, a simple unboxing, there were no shots of the new phone in action, so we won't know what the Google Pixel 3 XL is capable of for sure until it's released officially.
Luckily, a batch of images from the unboxing video has surfaced as well, giving us a better glimpse on the upcoming device. Here are some physical qualities we noticed about the new phone:
White colored Google Pixel 3 XL unit
Single rear camera
Fingerprint scanner at the back
Notch on the display
The device settings gave out the specs of the Google Pixel 3 XL which are as follow:
| | |
| --- | --- |
| OS | Android 9 Pie |
| CPU | Qualcomm octa-core (Snapdragon 845) |
| GPU | Adreno 630 |
| Memory | 4GB of RAM |
| Resolution | 1440 x 2960 resolution screen, with 494 pixels per inch (ppi) |
And it came with the following accessories:
USB Type-C Headphones
USB Type-C to 3.5mm adapter
USB type-C to USB-C cable
USB Type-C to USB-A adapter
Power Delivery charger
Finding a USB Type-C headphone right now is not an easy task, various audio standards make it difficult for device manufacturers to support audio devices with USB Type-C ports in lieu of 3.5mm headphone jacks, so it's a nice touch that Google decided to include the USB Type-C to 3.5mm adapter to make the transition easier for consumers.
Additionally, after the 3.5mm jack has long disappeared, headsets with the 3.5mm jack may still be used with the adapter for future devices as long as it has the USB Type-C port.
Another thing to note is that the notch on this phone's display is quite pronounced, extending down into the display, which has been received negatively by some critics. The trade-off for a larger display area is the extended notch; it did allow Google to put thinner bezels on this phone however.
Based on the specs that's been leaked and on past data, we can presume that the Google Pixel 3 XL will not be a cheap phone, as Google has always sold their smartphones at a premium. No clues have been floated around for the price point though.
Take note that since the Google Pixel 3 XL hasn't been officially released yet, the specs being floated around the internet are preliminary in nature and are subject to change.
The Google Pixel 3 and 3 XL, along with other new hardware, are scheduled to be released by Google on October 4 this year.