GoPro Launches HERO8 Black, Targets Vloggers With Hardware Extras
GoPro has officially announced the HERO8 Black. The California-based camera company's new flagship iteration is designed to connect to a variety of hardware add-ons specifically designed for modern vloggers.
Without a doubt the standout feature of the GoPro HERO8 Black is its provision for users to bolt on three optional accessories. These include a shotgun microphone for improved audio, a small light to help in dim conditions, and a flip-up screen that should allow self-shooters to frame themselves.
In this regard, the GoPro HERO8 Black's camera body has also been redesigned to incorporate the fold-out "finger" connectors. As such, it can now be bolted to a mount without first having to be put in a case.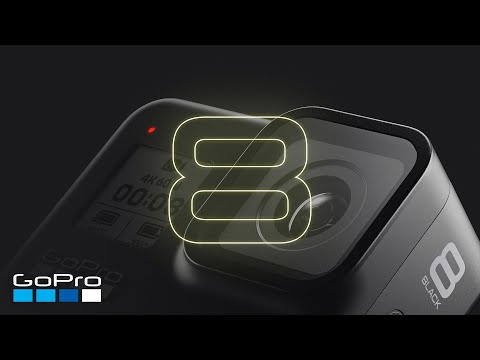 GoPro also revealed that the new action camera has undergone an improvement in its in-body video stabilization, which is now available for all video frame rates and resolutions. There is also a new feature that makes its TimeWarp mode more interesting, one that creates smooth sped-up footage. It automatically adjusts the user's footage speed, which is dependent on the rate of the camera's motion, alongside the lighting conditions.
An even higher-quality of images is assured on the new GoPro HERO8 Black. This is all thanks to its ability to shoot video at up to 100 megabits per second, an increase from 78 Mb/s previously.
The GoPro HERO8 Black is also now 14% lighter than the current HERO7 Black. It features a 12MP camera sensor with improved HDR. Consequently, such a feature should also improve pictures and videos in low-light areas. The action camera also now sports what the company has dubbed as the new HyperSmooth 2.0 video stabilization, which aids in smoothing out bumpy videos, reduces wind-noise, and shoots 4K video, apart from slow-motion video.
GoPro has also announced three modular add-ons for the HERO8 Black. There is the Display Mod which features a 1.9-inch display which can fold to the front or back of the camera and help users to frame their pictures and videos better. The other add-ons are the Light Mod and the Media Mod.
The GoPro HERO8 Black carries a price tag of USD 400 (around PHP 20,800). The new action camera is scheduled to be shipped on October 15.