The Geely Coolray Gets a Perfect 5-Star ASEAN NCAP Rating
The Geely Coolray Gets a Perfect 5-Star ASEAN NCAP Rating
The Geely Coolray, one of the fastest-selling crossovers in the country, has added another feather to its cap by securing a 5-star rating in the safety tests conducted by ASEAN NCAP.
Geely, a Chinese automotive brand, is a relatively new brand the Philippines, but it has made a big splash in the industry with growing sales numbers. And one of the rising stars in their portfolio is the Coolray Crossover.
The Geely Coolray has everything to attract customers. It has a great design, sporty styling, and plentiful extra features. Best of all, the Geely Coolray comes with an affordable price tag. Besides these things, the Geely Coolray is also a safe car, and it has proved it.
The New Car Assessment Program (NCAP) for the Southeast Asian countries has tested the Proton X50, and the vehicle successfully scored a full five-star rating. The rating also applies to the Coolray because the Proton X50 is the rebadged version of the former, sold in other markets like Malaysia. The build and the safety features are identical in both versions.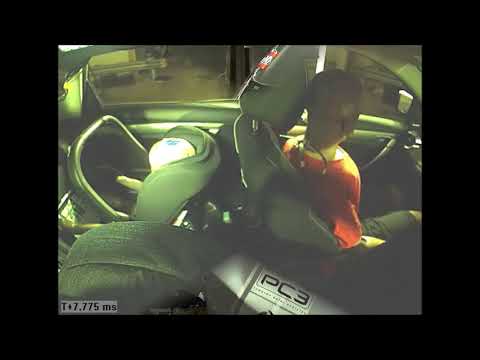 Breaking down the 5-star rating, the Coolray managed to score 31.42 for adult occupant protection, including 13.42 points out of 16 for the front impact test and 16 out of 16 for the side-impact test. Although it is a very good score, NCAP doesn't want to take any chance as it said adults sitting in the front would still have low to medium injury risk.
For children's safety, the car scored 41.50 points in total in terms of both front and side-impact tests and others. It also gets 14 points for safety assist features that include stability control, a 360-degree camera, and a blind spot monitoring system.
A total score of 84.26 out of 100 for the Geely Coolray is close to 87.46 notched up by the Toyota Fortuner and 88.61 by the Toyota Corolla Cross. These comparative scores will further boost the confidence of the buyers of the Geely Coolray in the local market. The Geely Coolray is already doing better in sales than some of the more established rivals' models.
Also Read: It's a Perfect 5-Star ASEAN NCAP Rating for the 2020 Toyota Corolla Cross
The five-seater sub-compact crossover is powered by a 1.5L turbocharged gasoline engine that churns out 177hp and 255Nm torque. The front wheels get the power through a seven-speed dual-clutch transmission. The primary safety features include six airbags, Anti-lock Braking System (ABS), and Electronic Stability Control (ESC).
In the Philippines, the Geely Coolray comes in three variants: Comfort DCT, Premium DCT, and Sport DCT. The pricing starts at PHP 978,000.