ASUS Announces ProArt StudioBook One: The World's Most 'Graphically-Powerful' Laptop
ASUS Announces ProArt StudioBook One: The World's Most 'Graphically-Powerful' Laptop
The ProArt StudioBook One's indelible power on graphics banks on a NVIDIA Quadro RTX 6000 graphics card, paired with an Intel Core i9 processor and realized on a massive 15-inch 4K Pantone validated display with 120Hz refresh rate.
The Taiwanese tech giant ASUS is one of the firms that went hard for creative professionals at the recently-concluded IFA 2019. And one of its fruitions based on this aspiration is its announcement of the ProArt StudioBook One.
Dubbed as the world's most "graphically-powerful" laptop, the ASUS ProArt StudioBook One W590G6T takes on Apple's Pro Display XDR. Such competition is very much deserved as ASUS' entry is currently and only the first laptop to boast of NVIDIA's market-leading Quadro RTX 6000 pro graphics. The graphics card is then accompanied by the latest generation Intel Core i9 processor. Ultimately, the incredible pairing is realized on a large 15-inch 4K PANTONE validated display with a 120Hz refresh rate – a display feature that should delight the creatives.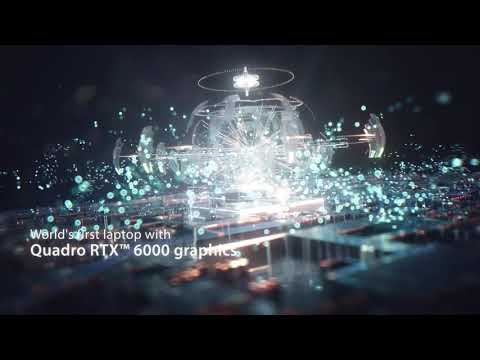 In addition to its high-profile graphics card, the ASUS ProArt StudioBook One also sports a 2.4GHz Intel Core i9-9980HK processor, 32GB of RAM, and a 1TB SSD. Now, if you're one of those consumers who still might find the 32GB RAM offering a tad insufficient, note that graphics card itself comes with 24GB of GDDR6 RAM.
Should you find the ASUS ProArt StudioBook One a bit of an overkill, ASUS has also thankfully announced a range of ProArt StudioBook professional laptops which cater to varying demographics.
For instance, ASUS launched its 17-inch ProArt StudioBook Pro X W730G5T, which the brand claims to be the first Quadro-equipped laptop with a four-sided NanoEdge display. As it is, the product is infinitely slimmer than most of its compatriots in its class, apart from it rendering a larger screen, sans the needless compromise on its portability.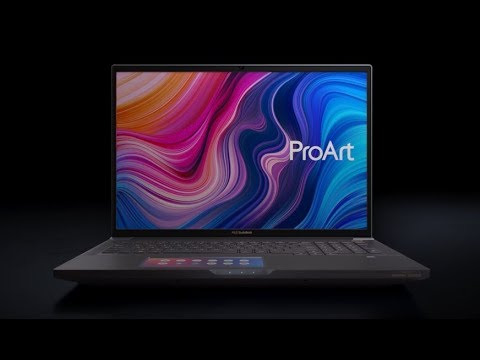 The 17-inch ProArt StudioBook Pro X is powered by a 9th-generation Intel Xeon or Core i7 processor, coupled with a Quadro RTX 5000 GPU. Quite notably, the laptop is also the first Quadro entry to feature a secondary display in the form of its game-changing ScreenPad 2.0 – a touchscreen which replaces the traditional touchpad that's been on conventional laptops for over a decade.
Both the ASUS ProArt StudioBook One and the ProArt StudioBook series of laptops' pricings are yet to be announced. Both are expected to arrive in Q4 2019.