Adidas 4D-Printed Futurecraft Shoe - The Future of Shoe Craftsmanship
Adidas 4D-Printed Futurecraft Shoe - The Future of Shoe Craftsmanship
This new technology might just spell the future of this internationally acclaimed sports brand!
Okay, so first things first, what is 4D printing? To put it simply, it's like 3D printing with the ability to transform. And by this, we mean 4D-printed objects are able to respond to a stimulus, which in this case is the foot that will be inserted into Adidas' Futurecraft Shoe.
Last April 7th, Adidas officially debuted the latest release from their Futurecraft category – the Futurecraft 4D. Adidas partnered with Silicon Valley-based tech company Carbon to create a shoe that utilizes light and oxygen to add durability.
Not to get too technical, but this means the shoe is built with light and oxygen through a process called Digital Light Synthesis. This is a process that uses digital light protection, oxygen-permeable optics, and programmable liquid resins within the shoe to generate a more durable material.
Whew! The science may be a little too much for us non-science folks to handle, but it sure is a step forward in the shoe industry!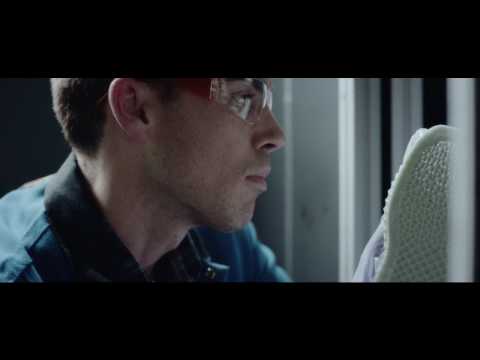 Adidas will release 300 pairs of the Futurecraft 4D shoe to friends and family, and another 5000 will be released to retail stores this Fall/Winter 2017.