Vivo APEX is now official! mass production to start mid-2018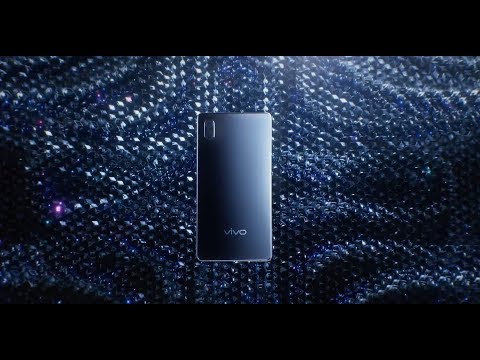 The Vivo APEX concept phone was first shown by the Chinese OEM at the recently-concluded Mobile World Congress trade show. In our previous report, we mentioned that the futuristic smartphone sports at least three unusual features: a pop-up selfie camera, an in-display biometric sensor for two fingerprints, and vibrating audio due to the lack of space available on the smartphone's design. But no matter how good it all sounded, the Vivo APEX was just a mere concept phone, or so we thought. Vivo has just officially announced that the Vivo APEX will start mass production this year.
So far, all we know about the device is that it comes with an edge-to-edge screen, boasting a very high screen-to-body ratio of 98 percent by eliminating the bezels on its three sides, top, left, and right. Although the bottom bezel remains, it seems non-existent being just 4.3 mm thick. The Vivo APEX flaunts its slim profile of only 7.8 mm. Considering that there's no top bezel nor a notch where the selfie sensor can reside, Vivo integrated a hidden camera lens which pops up when needed.
Just like its close relative, the Vivo X20Plus UD, the Vivo APEX also comes with the under-display fingerprint sensor. However, unlike the X20Plus UD, the APEX's biometric sensor covers a larger area and accommodates up to two fingerprints. Meanwhile, the ambient and proximity sensors, along with the earpiece and loudspeaker, are also placed under the display. The Vivo APEX also offers Hi-Fi audio experience with the help of the System in Package technology, alongside three amplifiers and DAC. On the rear side, it ships with a dual-camera module which supports various modes and has AI capabilities.
The Vivo APEX is tipped to sport a 5.99-inch OLED display with COF technology. Under the hood, Vivo also officially announced that the APEX will come with the latest Qualcomm Snapdragon 845 processor. Sadly, Vivo remained mum about the details regarding the RAM and storage capacity as well as the camera and battery configurations. Apparently, the VIVO APEX will begin mass production by mid-2018 and could start hitting the market shelves in the second half of the year.