HUAWEI P11 to debut at MWC 2018 with iPhone X killer Features
HUAWEI has grand plans in store, and it's quite clear that the company is looking to take over the throne of the world's best and biggest smartphone maker. They're certainly getting there as they are now second in the world right behind Samsung, having surpassed Apple earlier this year. And with that victory over Apple, they may be planning to rub salt in the wound, by showing off a killer feature that will put Apple's Face ID to shame.
The upcoming HUAWEI P11 flagship, which is expected to debut at the Mobile World Congress in February next year, will be HUAWEI's standard bearer for the first part of 2018. The HUAWEI P10 was released during the same event this year, so it's highly likely that the successor will debut on the same stage. HUAWEI's Vice President of Smartphones, Bruce Lee, has gone on record saying that HUAWEI's flagships moving forward will "probably" launch during the MWC.
But what makes the P11 so compelling isn't when it will launch, but what it will launch with. Some promotional material from HUAWEI that was leaked by tipster @evleaks, hints to the P11 coming with a 40-megapixel triple-lens camera, potentially triggering another smartphone camera arms race. The triple camera configuration will have 5x hybrid zoom built in, and the phone is also said to have a 24-megapixel selfie camera up front.
The front camera is also supposed to be a "Point Cloud Depth Camera," using a new 3D technology which will provide facial recognition accurate enough for biometrics and 3D facial mapping for animation purposes. It sounds like a huge stab at Apple's Face ID and Animoji features if anything.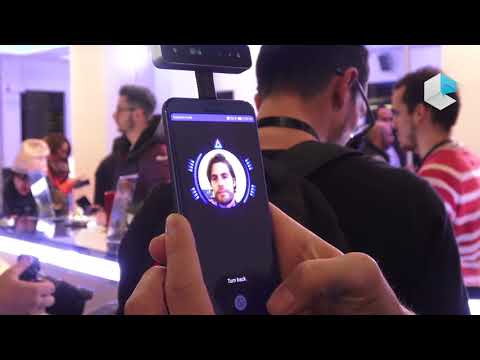 The camera is made of multiple sensors, using a near-infrared projector to send out a lattice of light to determine the shape of an object. It combines this with an IR camera, an RGB camera, and an illuminator all supported by RGB LEDs, and it'll be integrated right into the phone.
The rumors about the P11 say that it'll have a large FullView screen up front, with a notch on the top just like the iPhone X. While a lot of people certainly don't want to see such a notch, Apple is known for setting trends and HUAWEI may be looking to go in that direction to beat their next target, Samsung.