Blackview A7 Pro has Dual Cameras and a Fingerprint Scanner for just USD 69.99
Blackview released their extreme cost-effective series of fashion phones, the Blackview A Series. Among these was the Blackview A7 (Check out our hands-on review), an excellent device that challenged your expectations of what a sub USD 50 phone can look like and achieve. Entering into September, the spotlight shifts to Blackview's A7 Pro, a phone that offers much of what made the A7 an incredible value, at an amazing price that's hard to say no to.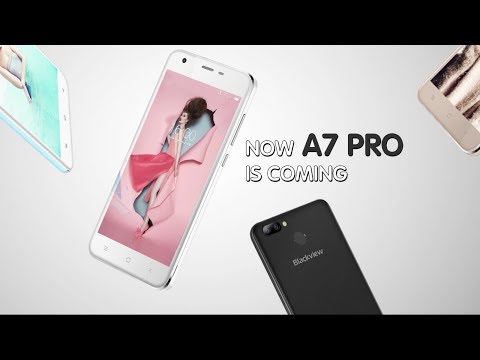 The A7 Pro shares a lot in common with the A7, and you can clearly see the same DNA in the design language. Going beyond that, it still has the same value-for-money approach, and the A7 Pro addresses a lot of what limited the A7 in the first place.
First off, the A7 Pro still sports a 5-inch HD display with 720p resolution. We had the same setup with the A7, and while it wasn't as amazing as a quad HD smartphone, the HD resolution was far from distracting and gave an excellent experience when you consider the price. But where the A7 was limited by a basic chipset and 1GB of RAM, the A7 Pro upgrades to a MediaTek MT6737, 2GB of RAM and 16GB of internal storage. While the chipset isn't something to get excited over, doubling the RAM and storage option is a significant change and will keep the phone running fast and snappy even under heavier use.
The dual cameras at the rear are also improved, upgraded with an 8-megapixel main lens and a 0.3-megapixel partner to create the bokeh effect. The quality of the shots are a big improvement over the A7, which was capable of some pretty good shots well beyond what you'd expect from a phone that wasn't even USD 50. The front camera is 5 megapixels. The phone also has dual SIM LTE connectivity with up to 150Mbps download speed and 50Mbps upload, a 2,800Mah battery, and a fingerprint scanner.
The A7 Pro is available now on AliExpress, and will cost just USD 69.99, or about PHP 3,560. When you consider that you get an HD screen, dual cameras and a fingerprint scanner, the A7 Pro provides an amazing value for money. It's available in Champagne Gold, Chocolate Black, Cream White and Jelly Blue.